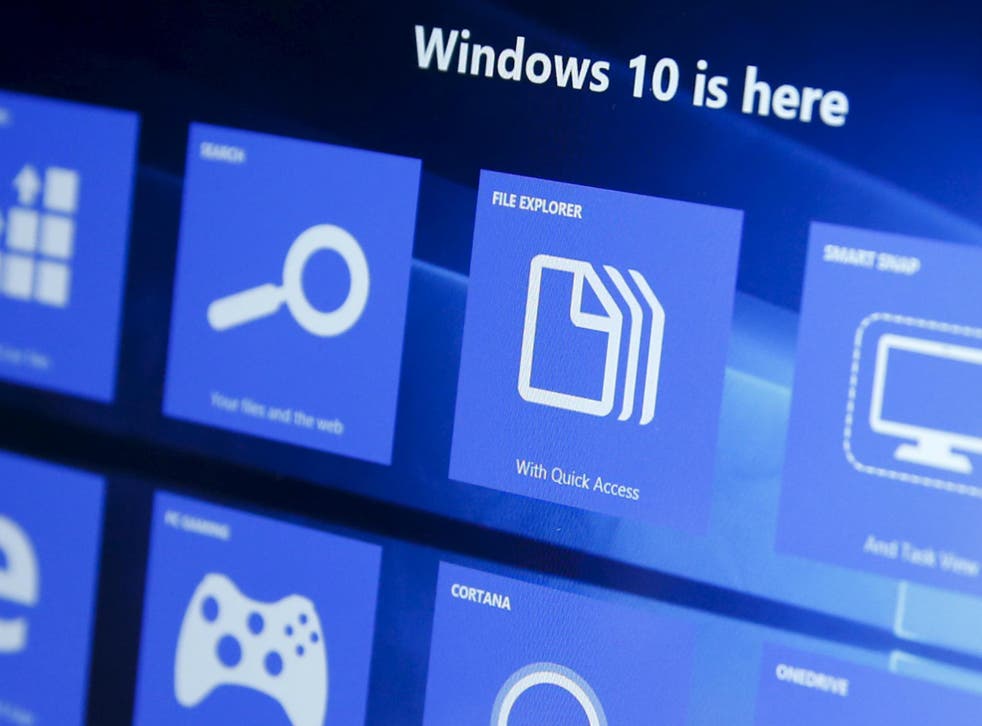 Microsoft taken to court over Windows 10 update that 'destroyed people's data and damaged PCs'
Lawyers representing three complainants allege hundreds of thousands of people have been affected by problems with upgrade
Microsoft is being sued by three people who claim a Windows 10 update destroyed their data and damaged their computers.
The company "failed to exercise reasonable care in designing, formulating, and manufacturing the Windows 10 upgrade and placing it into the stream of commerce," the complaint filed in Chicago's District Court alleges.
The complainants argue the software is defective and that any potential risks about installing it were not made clear by the manufacturer.
"As a result of its failure to exercise reasonable care, [the company] distributed an operating system that was liable to cause loss of data or damage to hardware," the complaint reads.
Lawyers representing the three complainants allege hundreds of thousands of people have been affected by problems with the upgrade.
They will now seek to have the case certified as a class action suit, which would include every US person who carried out the software upgrade from Windows 7 and suffered data loss or damage within 30 days.
The complaint also highlights issues with the upgrade process, claiming it "often installs itself without any action being taken by the consumer."
However Microsoft has dismissed the claims as "without merit."
"The Windows 10 free upgrade program was a choice designed to help people take advantage of the most secure, and most productive Windows," a Microsoft spokesperson told The Independent.
"Customers had the option not to upgrade to Windows 10. If a customer who upgraded during the one year program needed help with the upgrade experience, we had numerous options including free customer support and 31-days to roll back to their old operating system. We believe the plaintiffs' claims are without merit."
In June 2016, a California woman won $10,000 (£8,000) after her PC was disabled when she installed a Windows 10 update.
Join our new commenting forum
Join thought-provoking conversations, follow other Independent readers and see their replies