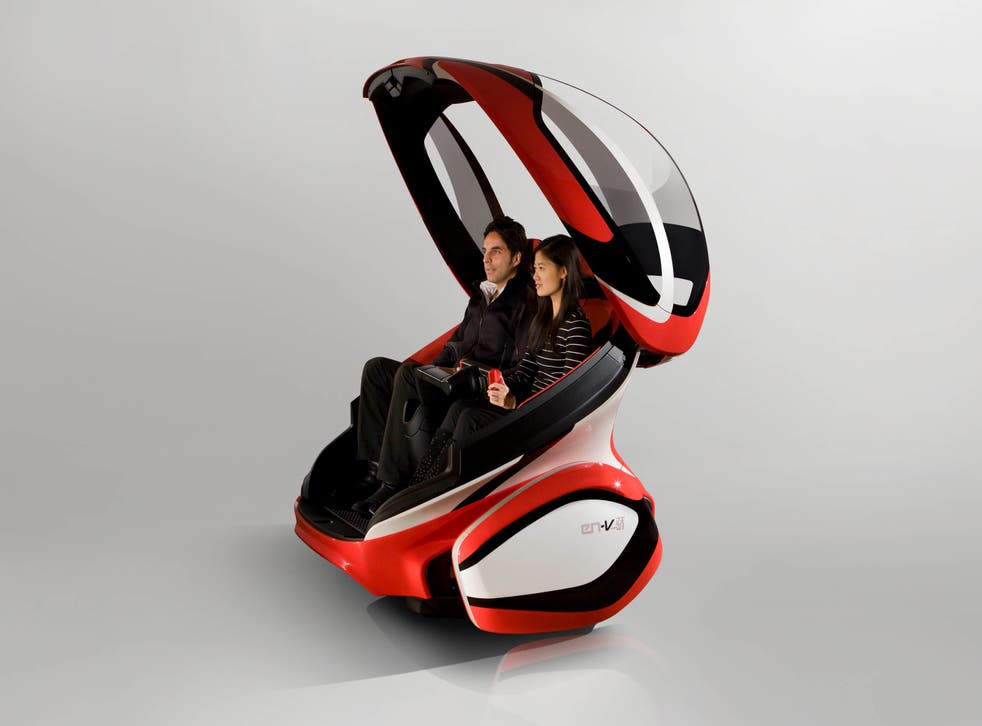 Milton Keynes introducing driverless public transport pods by 2017
Electric, two-passenger vehicles will run from the train station, ferrying passengers at 12mph for £2 a journey
Milton Keynes has announced plans to deploy a driverless public transport system. 100 pods will be introduced to the town alongside an accompanying smartphone app that can be used to book and pay for journeys.
Each pod will have enough space for two passengers and luggage and will travel up to speeds of 12mph. The pods are powered by electronic motors and will initially be given their own lanes, though there are plans to remove these once residents have become accustomed to the technology.
The pods will be used to ferry passengers between the train station and shopping centres and offices a mile away. Each journey will cost £2, with the project expected to generate £1m of revenue in the first year, and costing a total of £65 million.
"Driverless cars are another invention that has the potential to generate the kind of high-skilled jobs we want Britain to be famous for, as well as cutting congestion and pollution and improving road safety," said business secretary Vince cable.
Cable announced the plans alongside a £75m fund to "make and test low carbon technologies" in the UK, commenting that "by 2050, very few - if any - new cars will be powered solely by the traditional internal combustion engines, so it is important that the UK car industry is at the cutting edge of low carbon technologies."
Twenty trial pods will be introduced in 2015 with steering wheels or joysticks to control them. The full, driverless system will hit the streets later in 2017. The vehicle to be employed has yet to be confirmed, but one in consideration is the EN-V Pride, an urban electric concept car developed by General Motors and Segway (see below for a video).
"It's a great initiative and we are being as supportive as we can be at the moment to overcome a number of regulating hurdles," said John Bint, Milton Keynes Council's cabinet member for transport and highways, told a local paper.
Bint believes that the system will ease parking problems and pollution in the city, but notes that as the pod is neither a nor a taxi the council needs to "work out how it's going to be permitted."
"It will continue to boost the reputation as a centre for innovation and it will contribute to local transport needs by completing the jigsaw of our transport system.
"At the moment we have a great service for long distance travel to MK, but when you get here we need a localised system that can get you from the train station or home to an office or shop without the pollution or parking issues that come with cars and taxis."
The pods have been designed by Ultra Global, a company that previously installed a system of driverless pods in Heathrow's Terminal 5. The pods transport 800 passengers each between the terminal's car park and its main entrance and consists of 21 vehicles operating on a 3.8 kilometer 'guideway'. The system was installed in 2011 and has since carried more than 700,000 passengers.
Unlike the T5 Heathrow pods, the planned scheme in Milton Keynes will have no guideway, and will instead use a combination of GPS, high definition cameras and ultrasonic sensors to navigate and avoid pedestrians, similar to the technology used in self-driving cars. They will also include large touchscreens that allow passengers to browse the internet or check their emails.
Join our new commenting forum
Join thought-provoking conversations, follow other Independent readers and see their replies