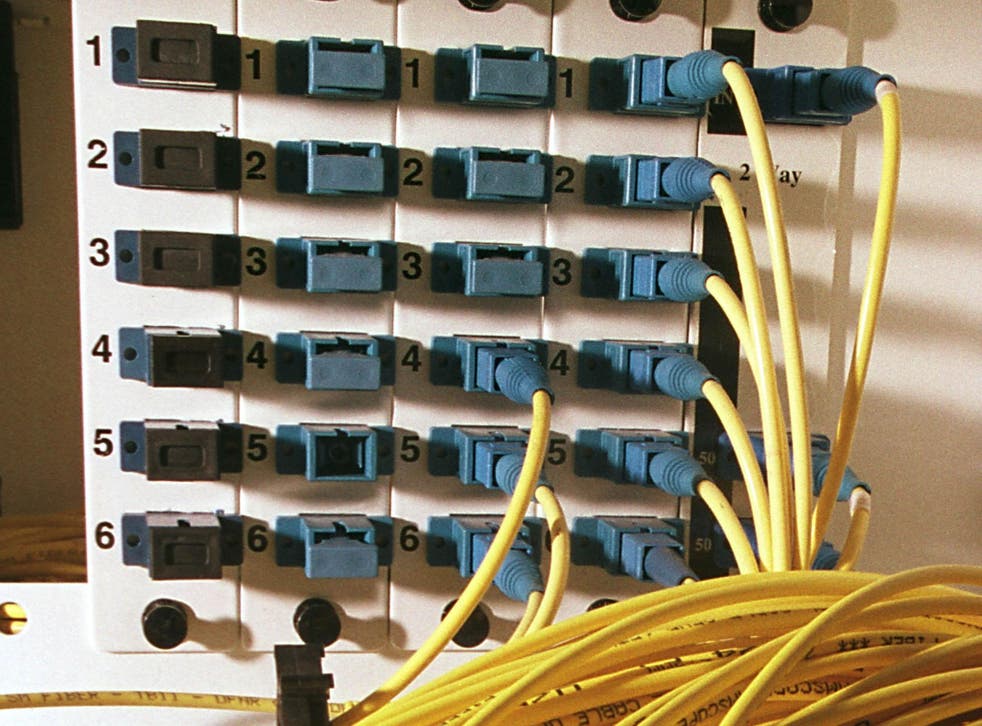 A movie in milliseconds: Denmark unveils superfast broadband
Fastest network in the in the world can transfer five terabytes of data in less than a second
The fastest-ever network has been developed and demonstrated by a team of Danish researchers. They say the breakthrough could greatly improve the speed of the commercial internet.
The team from the Technical University of Denmark (DTU), says the record-breaking network can transfer more than five terabytes of data per second.
For comparison, the entire hard drive of a MacBook Pro laptop is only half a terabyte.
This means you could back up your computer's hard drive in the blink of an eye.
To download a movie (around 1GB) would take a fraction of a millisecond; you could theoretically download thousands in under a second.
This latest innovation from DTU, which would be an enormous step forward from the previous fastest-ever connection developed by Karlsruhe Institute of Technology in 2011 , is particularly significant because it uses a single optical fibre and just one laser transmitter – just like the commercial internet.
The tech developed by DTU could potentially be introduced in the coming years to consumers using commercial network providers.
The DTU said: "The worldwide competition in data transfer rates is helping to develop technology to meet the massive growth of data traffic on the internet.
It is estimated that Internet traffic increases by 40-50 percent every year, and the researchers at the DTU are determined to resolve this unsustainable growth: "It is imperative to find solutions for the internet, where energy consumption is greatly reduced, while bandwidth is increased. DTU group has demonstrated this possibility with this latest record."
The current fastest commercial single-laser-single-fiber network can reach as high as 100Gbps, but this ceiling promises to rise and rise.
Join our new commenting forum
Join thought-provoking conversations, follow other Independent readers and see their replies