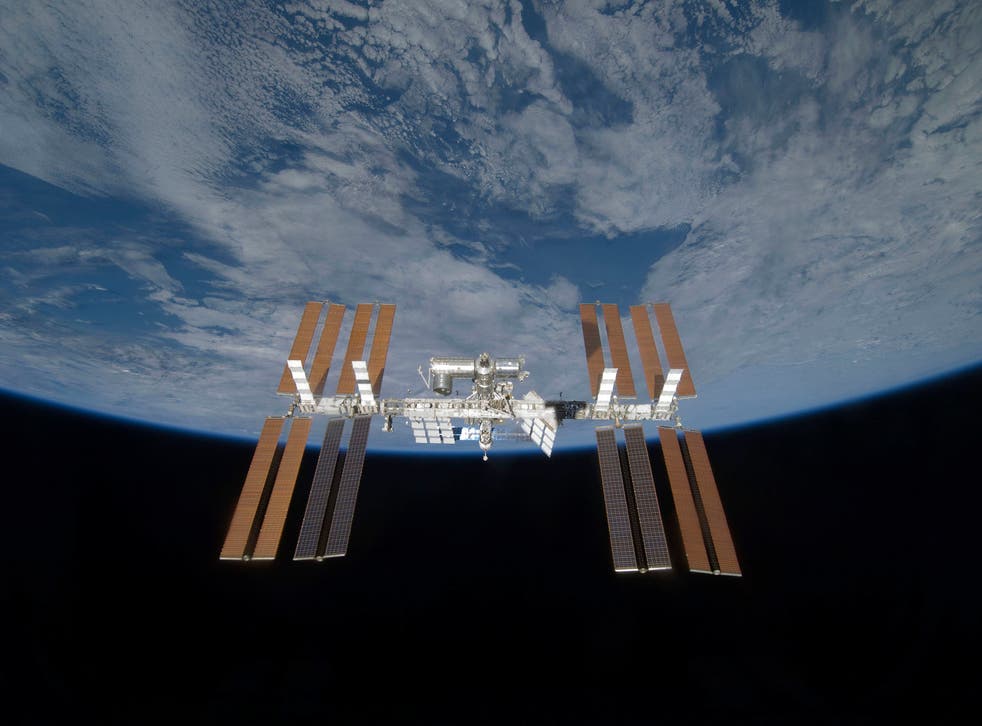 Nasa videos show UFOs flying from Earth just before feeds are cut off, conspiracy theorists say
But it's likely that the video actually shows a satellite or a problem with the camera itself
Three lights, apparently coming from spaceships, blast out of Earth's atmosphere. A moment later — and before they can be spotted properly — Nasa shuts off the video, taken from the International Space Station.
A mysterious video from Nasa's live feed of the International Space Station has got UFO-watchers excited about having spotted a secret launch into space. But it's likely that the video just shows satellites on their journey around Earth, or something even less alien, like specks of dust on the camera.
The video was taken from Nasa's live feed and posted under the title 'UFOs, Angels Or Biological Creatures Seen Leaving The Earth?', where it has since gained almost a million views. Most of the commenters on the YouTue video seem to believe the alien explanation — with one arguing that cutting the feed is like "pleading the fifth", in that "Nobody says it; unless they REALLY have something to say".
The cameras regularly shut down through the day, either when the connection is too weak to send the video over or when Nasa changes between cameras.
But it isn't clear exactly what the video shows, if it doesn't show a UFO.
One possible explanation is that it is a satellite — the light appears on the horizon and seems to be taking a course around the Earth, at some speed. But it could also be a problem with the camera itself, which might explain the feed being cut straight away.
It is far from the first time that Nasa's ISS feed has been said to have spotted, and then covered up for, UFOs. In January, the . At that time, Toby Lundh, the man who spotted the object, told Disclose.TV that there is "always some UFOs showing up" and that "Nasa always cuts the feed when a UFO gets close to the station".
Join our new commenting forum
Join thought-provoking conversations, follow other Independent readers and see their replies