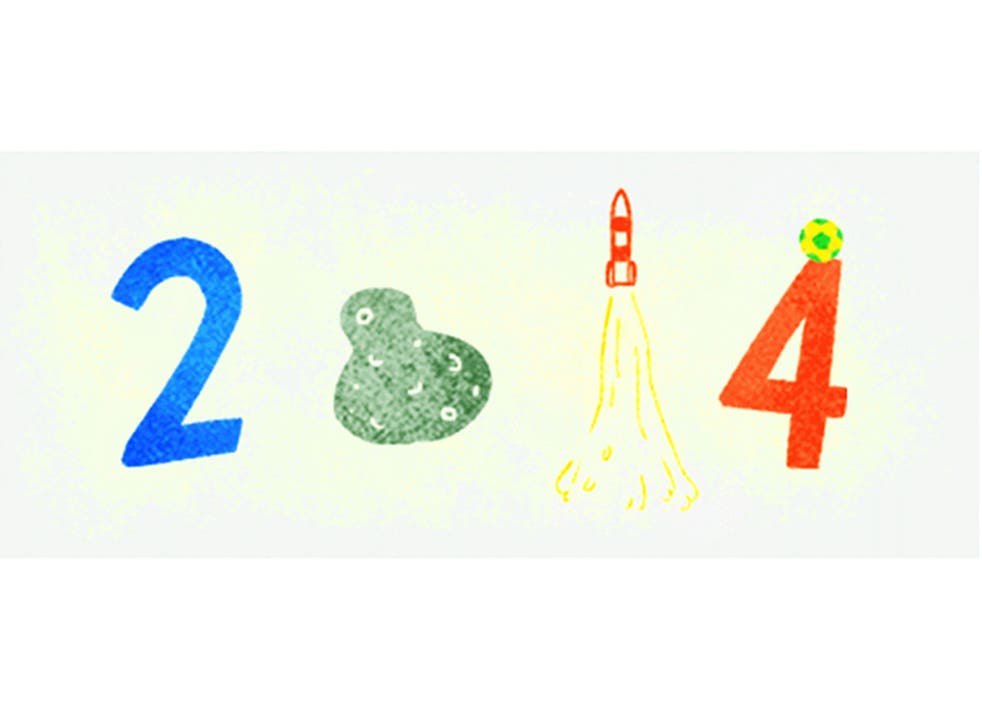 2014 trending topics: Google bids farewell to the year with top searches Doodle
The Doodle features some of the year's top-trending stories
Google has said goodbye to 2014, by displaying a Doodle on its homepage to celebrate New Year's Eve.
Using the bright colours which make up the search engine's logo, the Doodle features an animation exploring the year's top-trending searches.
The World Cup 2014, widely celebrated as one of the best in the tournament's history and claimed by Germany, is symbolised by a bouncing football in the cartoon.
Space exploration was also given a firm nod, with both the Rosetta space mission and India's Mars Orbiter mission pictured in the Doodle.
The former marked the first time a spacecraft was put in orbit around a comet and landed a robotic probe on its surface. The historic landing was voted the most important scientific breakthrough of 2014 by the editors of the esteemed journal Science.
The stories that defined 2014

Show all 13
Also featured in the Doodle is the ALS Ice Bucket Challenge, which saw people across the world chucking cold water over themselves in order to raise awareness of Lou Gehrig's Disease - known as motor neurone disease in the UK.
Flappy Bird, the smartphone game which infuriated and delighted players in equal measure, is also represented in the animation. The game's creator, Dong Nguyen, quickly became overwhelmed by its popularity and deleted the game from app stores in February.
Join our new commenting forum
Join thought-provoking conversations, follow other Independent readers and see their replies