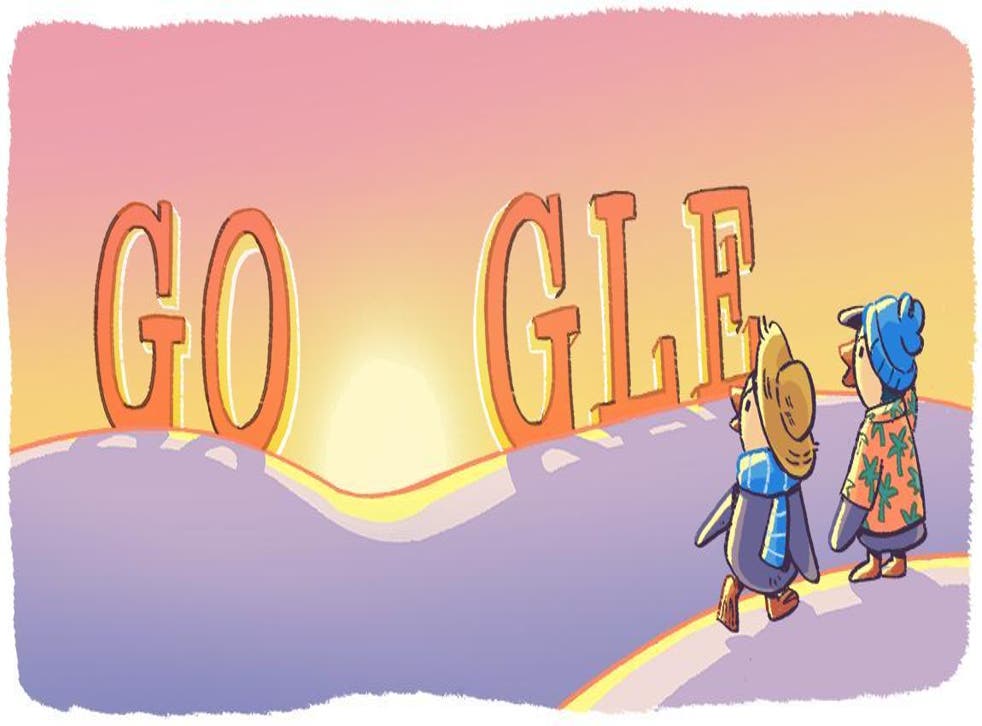 New Year's Day 2018: Why Google's penguins are taking part in new doodle
You might not have noticed them, but a family of small penguins have been appearing on computers throughout the holidays.
Google's family of feathery festive revellers has become a fixture of its daily doodles over the last few weeks, on the many important days of the holiday season.
And as New Year's Day arrives, the company has shown perhaps the most moving yet. The little animals – who over the last few weeks have been seen revelling at Christmas and travelling the world – are looking ahead to the bright morning of a New Year's Day and 2018.
The best Google Doodles

Show all 50
Google's penguins first appeared on 18 December, where they could be seen packing to visit relatives in warmer climates.
Since then, they've gone on to appear in a number of different animated doodles. They showed the family taking part in a range of traditions, including gift giving on Christmas Day and party poppers on New Year's Eve.
Now the latest of those doodles shows the family looking forward to the new year – looking ahead to what's to come, as the sun rises over a hill. It's probably going to be the last of the images, though there might be more to come.
"After closing out the holidays with a bang, our penguin pals watch as the sun rises on a brand new year and look forward to what's ahead," Google wrote in its description. "Happy New Year!"
Google Doodle celebrates kids coding language
Google almost always celebrates New Year by showing characters enjoying parties or looking ahead to the year to come. For 2014, for instance, it showed the numbers that make up the year shunting out the three and replacing it with a four; last year showed a series of balloons.
But not every place gets a New Year's themed doodle on New Year's Day. On the first day of 2009, for instance, Slovakia entered the eurozone – and the country got a special doodle just to celebrate.
Join our new commenting forum
Join thought-provoking conversations, follow other Independent readers and see their replies