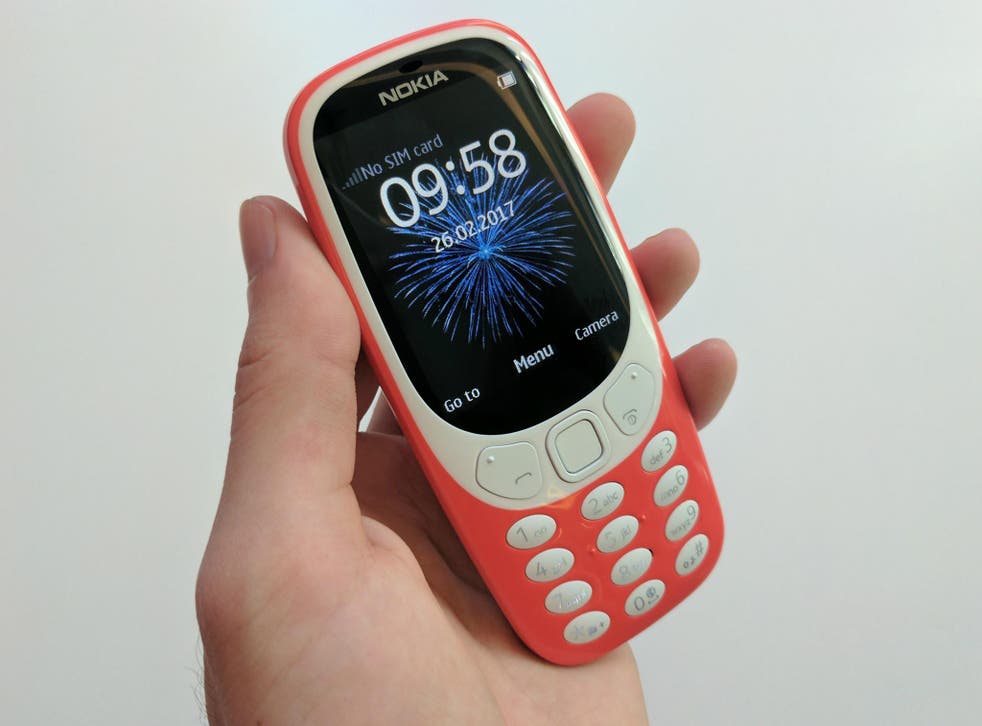 Nokia 3310 on sale today: Nostalgia is not reason enough to buy the rebooted classic
If you're trying to re-capture those warm, nostalgic memories from 2000, you may be disappointed
The new Nokia 3310 is now available to buy in the UK, where it will cost you £50.
The upgraded version of the 17-year-old phone caused a storm when it was announced in February, and Nokia has been riding a huge wave of nostalgia ever since.
However, while it's certainly appealing, the 3310 might not be the most sensible purchase.
Here's what you should know before buying it.
Not quite nostalgia
Nokia's design tweaks have divided fans, many of whom argue that the slick-looking new 3310 isn't a 3310 at all. However, the company's decision to pre-load the phone with a different version of Snake is a bigger issue.
Snake II is one of the features that made the original handset such an icon, and it's nowhere to be found on the new 3310. Instead the phone comes with a much more modern version of the game, with bright colours, obstacles and even bendy turns.
Nokia has altered the phone's main keys too, with the large blue button, the 'C' button and the arrow keys replaced by a square-shaped central keypad, flanked by large 'call' and 'end call' buttons.
If you're considering buying the new 3310 in order re-capture those warm, nostalgic memories from 2000, you may end up disappointed.
Decline of SMS
The 3310 is being marketed as the perfect weekend phone or one that's great for festivals, thanks to its tough build and long-lasting battery, which should see it last around a week between charges.
Though most modern smartphones take nano-SIM cards, you can still use your SIM in the 3310 – which takes micro-SIM cards – with the help of an adapter, and text away.
Unfortunately, not that many people use SMS anymore. WhatsApp and iMessage are the messaging platforms of choice these days, and you can't run them on the 3310. That essentially means that, unless they know they need to contact you on SMS only, you might not receive any messages from your friends and family while using the 3310.
That's great if you fancy a digital detox, but not ideal in an emergency or if your friends' plans change at the last minute.
Storage
The 3310 now has a 2-megapixel camera around the back, which is capable of capturing grainy, yet strangely satisfying, pictures.
However, it offers very little internal storage, which you'll fill up with less than ten pictures. Unless you don't want any images on the phone at all, you'll definitely need to buy more storage.
The good news is that microSD cards are pretty cheap these days, and the 3310 lets you expand storage by up to 32GB.
Price
It may seem strange to criticise a £50 phone for being too expensive, but Nokia happens to also be selling a device called the Nokia 150.
It's really similar to the 3310 in terms of functionality, but costs just £30. However, Nokia knows full well that the 150 is nowhere near as attractive, playful or distinctive as the 3310.
The Nokia 3310 has a story behind it, and that's its main selling point. If you have a spare £50 burning a hole in your pocket, buy it. If not, try not to let nostalgia cloud your judgement.
Join our new commenting forum
Join thought-provoking conversations, follow other Independent readers and see their replies