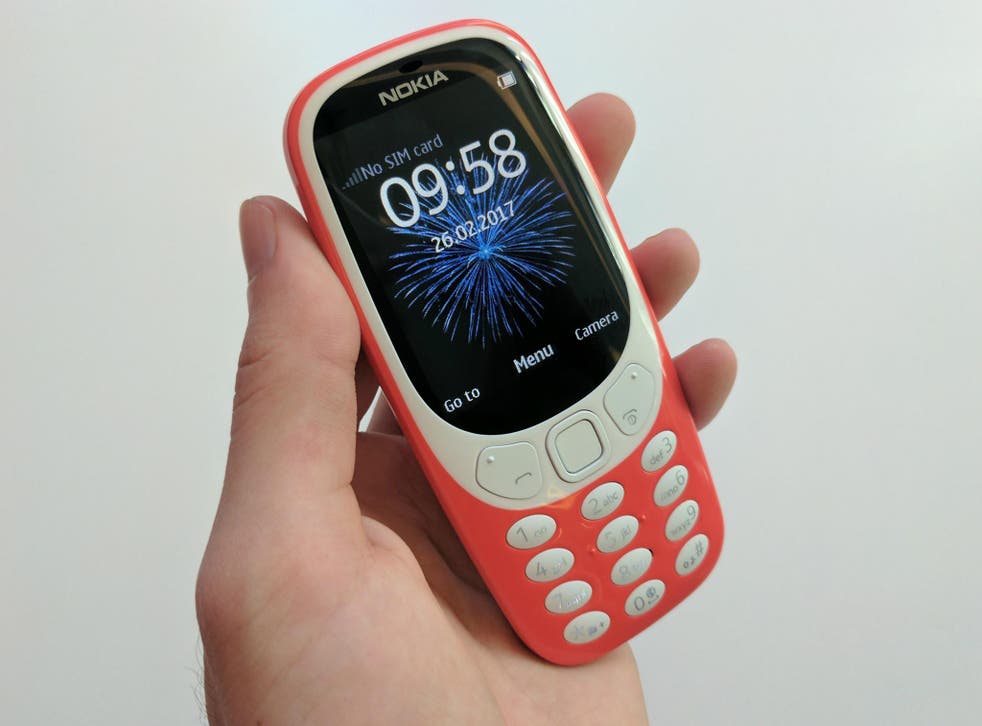 Nokia 3310 won't work in many countries across the world, including the US and Canada
Very soon, the new old phone might not work anywhere at all
Nokia has re-launched the 3310, perhaps the most-loved phone in history. But it's not actually going to work in much of the world.
The phone was met with delight – including by The Independent's reviewer – when it was revealed Mobile World Congress, with Nokia showing off a phone that even improved the battery life on the old mobile. HMD Global, which now owns the Nokia brand, will sell it for just £40 and when it launches this summer.
While many parts of the phone have been updated, the new version of the handset still communicates with networks using the same old frequencies: 900 MHz and 1800 MHz, used for the kind of 2G communications that sent calls and texts before mobile internet caught on. But those frequencies have already been turned off in much of the world – including in the US and Canada – and they are gradually being switched off in many of the countries that still use them, too.
That means that it won't be possible for the phone to do anything when it is taken to those countries, since it won't be able to connect to the network. Nokia hasn't said that it will sell the phone in America – but it is positioning it as the perfect phone for travel, since it is hardy and has a huge battery life.
It could also mean that the phone will eventually become defunct even in the markets that Nokia is targeting. Regulators are constantly looking to shut down unused frequencies so that they can be used for other purposes, and those that power 2G networks are likely to fall under that
Technically, the issue is that the phone only supports GSM 900 MHz and 1800 MHz, which are the primary bands used in most parts of the world like Africa, Europe, the Middle East and Asia. But networks in North, Central and South America primarily use 850 MHz and 1900 MHz – frequencies that the 3310 won't be able to connect to, and so won't be able to receive any information from.
The new Nokia 3310: Everything you need to know
Most modern phones get around those problems by including support for a range of different bands. Almost all of the phones sold today include support for at least three – the two of their home market and one of the other, so that the phone can still run – but others include many more, so that they can be sold around the world.
Join our new commenting forum
Join thought-provoking conversations, follow other Independent readers and see their replies