O2 4G is working again: What to do if you were affected
O2 4G working again: Here's what to do about complaints and compensation if you were affected
O2's 4G is finally working again, after people were left for almost a full day without internet.
Plenty of people are using their newly restored internet connections to vent about the outage, and to try and secure some compensation for the day spent without any data at all.
The outage caused issues not only for people rushing to catch up on social networks. Many rely on their data connections for important healthcare or other uses, and the lack of data even meant that bus timetables and other important infrastructure stopped working properly.
Amid that frustration, many have asked whether it will be possible to claim compensation or at least some form of redress for the problems, to make up for the frustration.
O2 doesn't necessarily have to offer anything: while there are all sorts of protections in place to ensure that customers get a good service from their phone company, some outages are inevitable and companies aren't required to offer money back.
Gadget and tech news: In pictures

Show all 25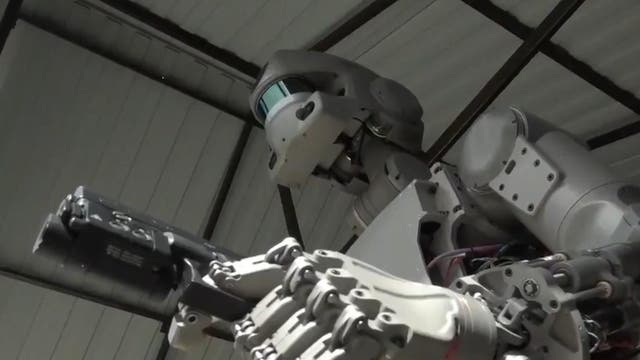 But it is always worth asking, and the length and depth of this outage is likely to mean there are plenty of customers ready to put pressure onto O2.
That can be done in a range of ways. Initially, it is best to get in touch with the company directly and register your problems, either by calling or using its website, or tweeting at its Twitter account. All those channels are likely to be busy this morning.
Complaints are more likely to be listened to – and upheld at later stages – if there was some cost put onto you as a customer. If you had an important job to do and ended up buying WiFi, for instance, keep a log of that.
O2 can then decide what it plans to do with customers who are frustrated by the outage.
If you are unsatisfied by the response you receive, you can take your irritation to the ombudsman service. O2 offers details of that on its complaints website, where you can begin the process of having your complaint judged by an independent body.
O2 has repeatedly apologised for the problems, though it has not offered any specific information about giving people refunds.
"I want to let our customers know how sorry I am for the impact of our network data issue has had on them, and reassure them that our teams, together with Ericsson, are doing everything we can," said chief executive Mark Evans.
"We fully appreciate it's been a poor experience and we are really sorry."
The company has also confirmed that the 4G network does appear to be working again.
"We can now report that our 4G network has been restored," O2 confirmed early in the morning. "Our technical teams will continue to monitor service performance closely over the next few days to ensure we remain stable.
"A review will be carried out with Ericsson to understand fully what happened. We'd like to thank our customers for their patience during the loss of service on Thursday 6 December and we're sorry for any impact the issue may have caused."
Join our new commenting forum
Join thought-provoking conversations, follow other Independent readers and see their replies