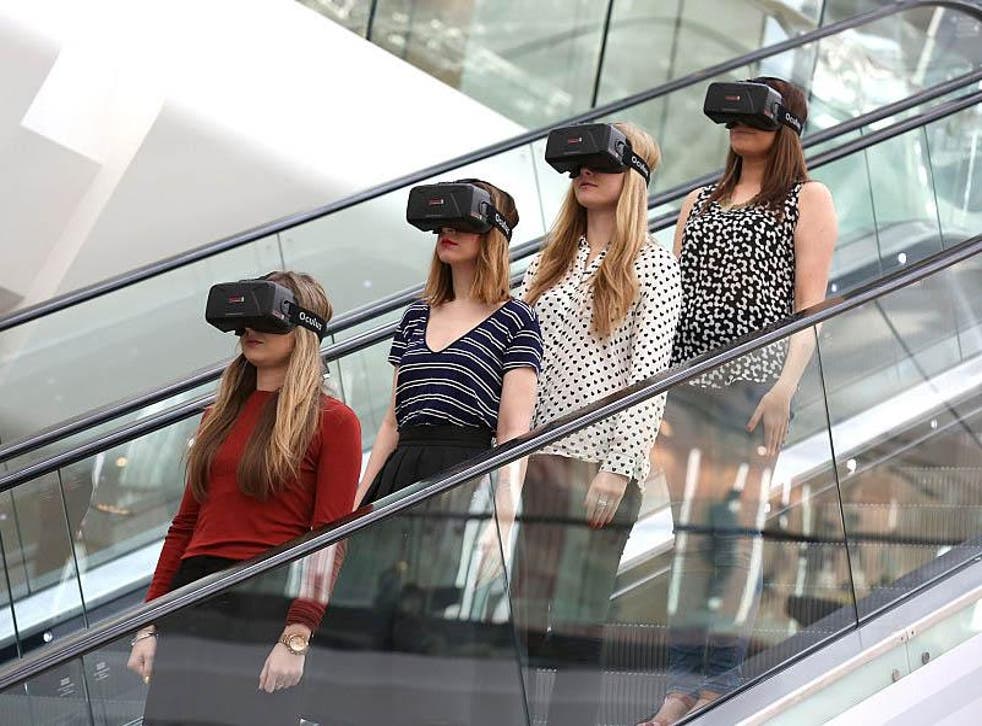 Oculus will make you sign in with Facebook to use your virtual reality headset properly
The news comes as Facebook is also making Messenger and Instagram more closely linked
Adam Smith
Thursday 20 August 2020 09:28 Comments
Oculus will soon require all users to sign in with their Facebook account the virtual reality company, which is owned by Facebook, said in a blog post.
Starting from October, new users will be required to sign up with their Facebook account if they are using an Oculus headset for the first time, while existing users will be offered the option to merge their current Oculus account with their Facebook one.
Facebook is expected to launch its new Oculus Quest headset at the end of this year or in 2021, with development delayed due to the coronavirus pandemic.
If users would rather not link their headsets to the social media site, they have two years of freedom; after that, full functionality of the Oculus headset will be inherently tied to a Facebook account from 2023.
"We will take steps to allow you to keep using content you have purchased, though we expect some games and apps may no longer work", the company says.
"This could be because they include features that require a Facebook account or because a developer has chosen to no longer support the app or game you purchased."
The company is citing security and communication reasons for tying itself more closely to Facebook, claiming that having an "authentic identity" linked to users' Oculus accounts will make it easier to offer "additional integrity tools"
It is also saying that users will be able to more easily find, connect, and play with other users via their Facebook accounts, and introduce more multiplayer and social experiences.
Facebook purchased the virtual reality company in 2014, after Oculus was crowdfunded $2 million via Kickstarter build its first headset.
Users at the time were concerned that Facebook would try and insert itself further into the company, and while the company is not bringing new advertisements to the platform it is experimenting with new ways for Facebook's customers to use the headset such as futuristic virtual working spaces.
This news comes as Facebook is also consolidating the technology behind its other properties. Instagram's direct messages are merging with Facebook's Messenger platform, the next step in Mark Zuckerberg's plan to unify all of Facebook's messaging platforms, which includes Instagram's DMs, Messenger and WhatsApp messages.
Register for free to continue reading
Registration is a free and easy way to support our truly independent journalism
By registering, you will also enjoy limited access to Premium articles, exclusive newsletters, commenting, and virtual events with our leading journalists
Already have an account? sign in
Join our new commenting forum
Join thought-provoking conversations, follow other Independent readers and see their replies