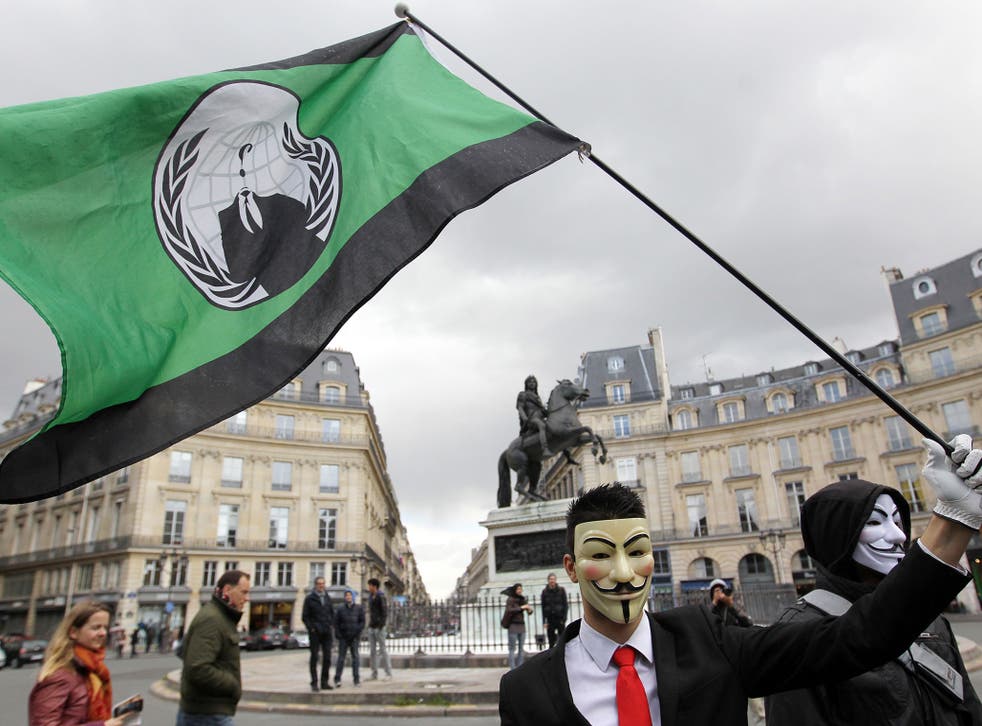 Paris attacks: Anonymous releases guide to finding Isis online
The group has said that its aim is to destroy Isis, in real life as well as online
Anonymous has released a guide to catching Isis extremists, and claims that it has already found thousands of extremists online.
The group launched its operation against Isis in the wake of the attacks on Paris over the weekend.
Much of Anonymous's work involves finding the Twitter and other social media accounts of extremist activists and have them shut down. But since it is relatively easy to then set up another account straight after, the work is fairly continuous but experts have said that it can be successful in keeping propaganda and other information from being spread.
That means that Anonymous is calling on those affiliated with the group to seek out such accounts and help shut them down. The group says that such activity has already led to thousands of accounts being shut down.
The group's guide includes advice for how to do that as well as other activity, and broader information for keeping oneself safe online.
Some groups affiliated with and supportive of Isis have reportedly claimed that they will attack those involved with Anonymous, and so security among both sides is expected to be high.
The guide is written in both French and English.
The world mourns Paris attacks - in pictures

Show all 25
It points out that people can get involved in the group's operation in a number of different ways. Reporting extremist Twitter accounts, for instance, will allow people to take part without breaking any law and within the normal rules of social media accounts. But it also offers more extreme advice, like how to find and hack accounts.
The group has posted the full guide online on Pastebin, a popular site that Anonymous and other online activists and hackers tend to use for posting statements. The site allows users to host text files without being traceable.
Join our new commenting forum
Join thought-provoking conversations, follow other Independent readers and see their replies