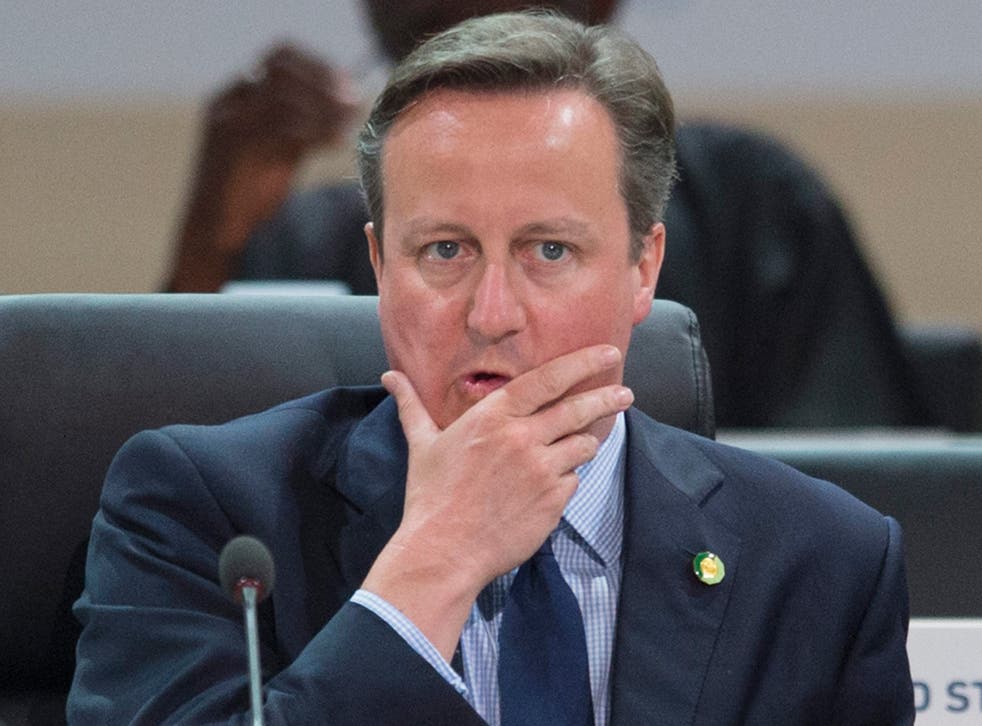 Panama papers: David Cameron had little interest in privacy before tax leaks, Edward Snowden points out
'Oh, now he's interested in privacy,' the whistleblower wrote 
Andrew Griffin
Tuesday 05 April 2016 15:07 Comments
Edward Snowden has drawn attention to David Cameron's apparently new interest in privacy, in the wake of questions about his family's tax affairs.
The Prime Minister has looked to avoid questions about his tax situation, following mentions of his father Ian Cameron in the "Panama papers". Mr Cameron has looked to argue that his tax affairs are not public and so shouldn't be discussed.
Sharing a tweet about Mr Cameron's spokesperson's comment that his tax affairs are a "private matter", Mr Snowden suggested that the focus on privacy was a new interest. "Oh, now he's interested in privacy," the whistleblower wrote in a tweet that was shared over 18,000 times.
World leaders linked to 'Panama Papers'

Show all 15
David Cameron's government has received sustained criticism from privacy campaigners, including those within his own party. One of its most high-profile pieces of legislation has been the Investigatory Powers Bill, or Snoopers' Charter – an attempt to revive an earlier version of a similar law that was stopped when the Liberal Democrats were in government.
That law gives spies, police forces and a range of other authorities the apparent power to break into phones and force their manufacturers to help them do it. It also appears to weaken much of the security powers that are already in phones and computers, including encryption – the technology that powers WhatsApp and iMessage.
PM Reacts To Panama Papers
David Cameron introduced that effort to weaken security in the wake of the Charlie Hebdo shootings at the beginning of 2014. "In our country, do we want to allow a means of communication between people which […] we cannot read?" he asked in the wake of those attacks, in remarks that were the beginning of a fight between the Government and privacy campaigners that is still going on.
Register for free to continue reading
Registration is a free and easy way to support our truly independent journalism
By registering, you will also enjoy limited access to Premium articles, exclusive newsletters, commenting, and virtual events with our leading journalists
Already have an account? sign in
Join our new commenting forum
Join thought-provoking conversations, follow other Independent readers and see their replies