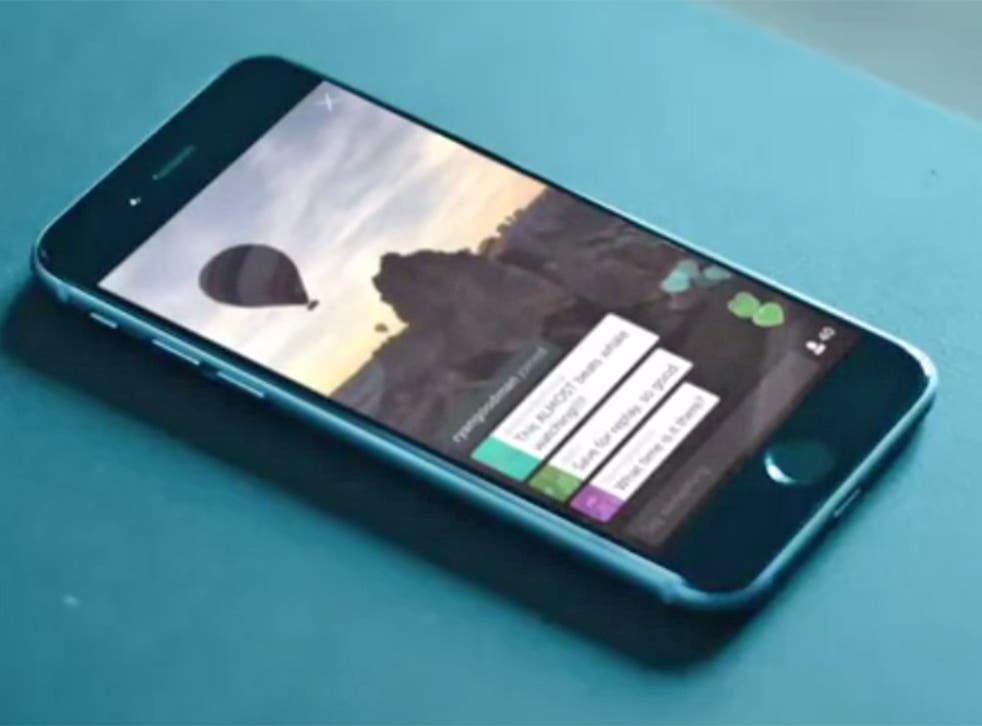 Periscope keeps videos, and can edit and transmit them after they've been deleted
Periscope videos might seem ephemeral — but they actually last for much longer than expected
Periscope videos stay on the company's servers and the site can then do what it wants with them, it has emerged.
Despite appearing to users as if they have been deleted, videos from the live-streaming app actually stay on its servers and are not deleted, the company's CEO told the Evening Standard. The company's terms of service then allow the site to alter and then transmit the video, without telling or paying users.
The rules are likely to be of interest to those that are interested in the ephemerality of the app. That includes drunk people and others who might regret what has been broadcast after it has done — but also those that are using it for more revealing streams.
"I personally haven't seen people having sex on Periscope but a lot of time people are testing to see if we allow porn and filming pornography on their computer screens. I would say we have nearly eradicated it."
Videos can only be watched by other users for 24 hours after they have finished — and only if the person who took it chooses to make them available. But asked by the Evening Standard whether those videos disappear from Periscope, too, the company said that it is storing the videos and isn't sure how long it's going to keep them for.
"Right now we keep them," said Kayvon Beykpour, the app's CEO. "We haven't made any decisions around how long we keep them."
Users can get rid of a video if they delete the video in the first 24 hours, or if they delete the record of the video being made. But if they don't do that in time, the video stays on Periscope's servers and can't be removed, the Evening Standard reported.
The Periscope terms of service do let users' keep the rights to the videos sent through it. But by using the app the company is granted a "worldwide, non-exclusive, royalty-free license (with the right to sublicense) to use, copy, reproduce, process, adapt, modify, publish, transmit, display and distribute such Content in any and all media or distribution methods (now known or later developed)". That license is granted as part of the terms that Twitter needs to transmit the video, it says.
That means that Periscope would be allowed to use the video — including by adapting it into whatever form they liked — at any time in the future. The company doesn't have to pay users if it does so, and it can do it wherever it wants.
Those adaptations are likely to be more to do with changing the videos so that they can be sent over computer networks successfully, like reducing the quality for slow connections. But the terms are so wide-ranging that they could cover any adaptation or editing, and then broadcast, of the videos that have been uploaded.
So far, the app has seen huge success, but that has brought with it problems of copyright as well as others. The service has been used to get around content restrictions on the hugely expensive Mayweather-Pacquiao fight, as well as being used by people to watch HBO's Game of Thrones.
Join our new commenting forum
Join thought-provoking conversations, follow other Independent readers and see their replies