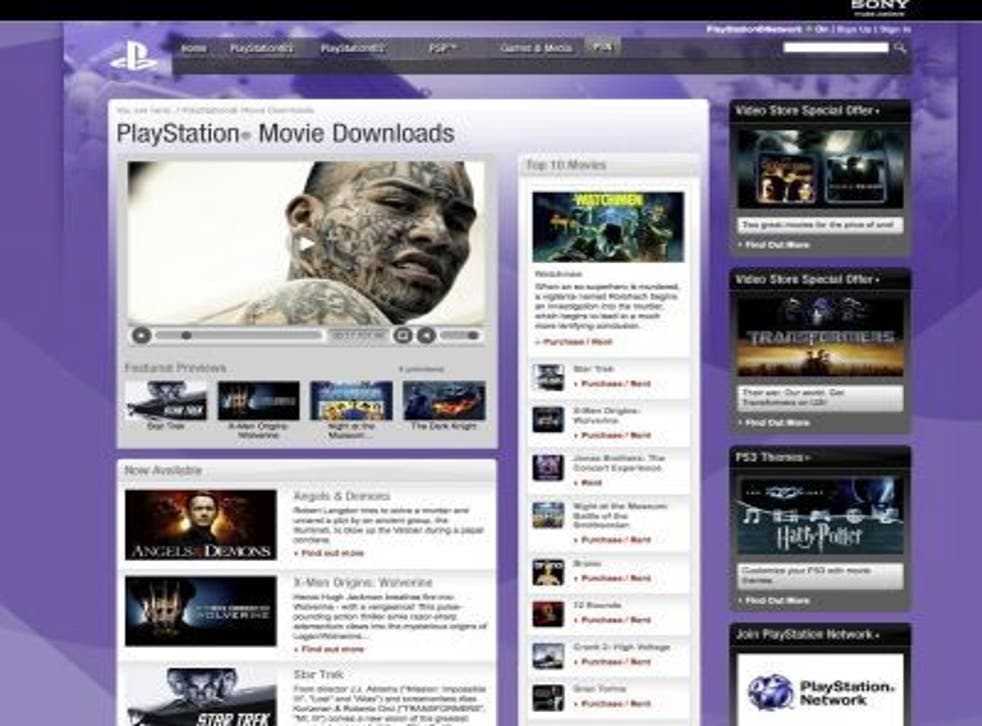 PlayStation announces film download service for European users
Sony has announced the arrival of an online video rental and purchase system for European PlayStation 3 and PlayStation Portable users, starting November 19. The new service, due to go live with Europe's weekly PlayStation Network Store update, means that users can either buy a film, prices from €7.99, or rent it, from €1.99.
There is also a special offer to entice new PlayStation 3 and PSP owners to join the PlayStation Network - those that register between November 19 and 30 will be eligible for a free, full download of summer's Transformers 2: Revenge of the Fallen movie. For existing users, there is a buy-one-get-one-free offer on The Da Vinci Code and Angels & Demons.
Rentals will be valid to be activated for up to 14 days, and for 48 hours from when playback of the film is first started.
The European PlayStation Video Store, after launching in the USA in July 2008, is to be made available in France, Germany, Spain, and the UK, with other European territories planned for 2010.
Microsoft's Xbox Live service for the Xbox 360 supports video downloads, with purchases of TV shows and rentals for films available. The Xbox Live Video Store launched in the USA in November 2006 and in selected European countries in December 2007.
Web-based DVD rental company Netflix have also successfully launched video rental services for the Xbox 360, going live in November 2008, and an equivalent for the Playstation 3 planned to coincide with the end of Xbox's 12-month exclusivity deal in November 2009.
PlayStation Video Store websites by European region
English PlayStation Video Store: videostore.en.playstation.com
French PlayStation Video Store: videostore.fr.playstation.com
German PlayStation Video Store: videostore.de.playstation.com
Spanish PlayStation Video Store: videostore.es.playstation.com
Register for free to continue reading
Registration is a free and easy way to support our truly independent journalism
By registering, you will also enjoy limited access to Premium articles, exclusive newsletters, commenting, and virtual events with our leading journalists
Already have an account? sign in
Join our new commenting forum
Join thought-provoking conversations, follow other Independent readers and see their replies