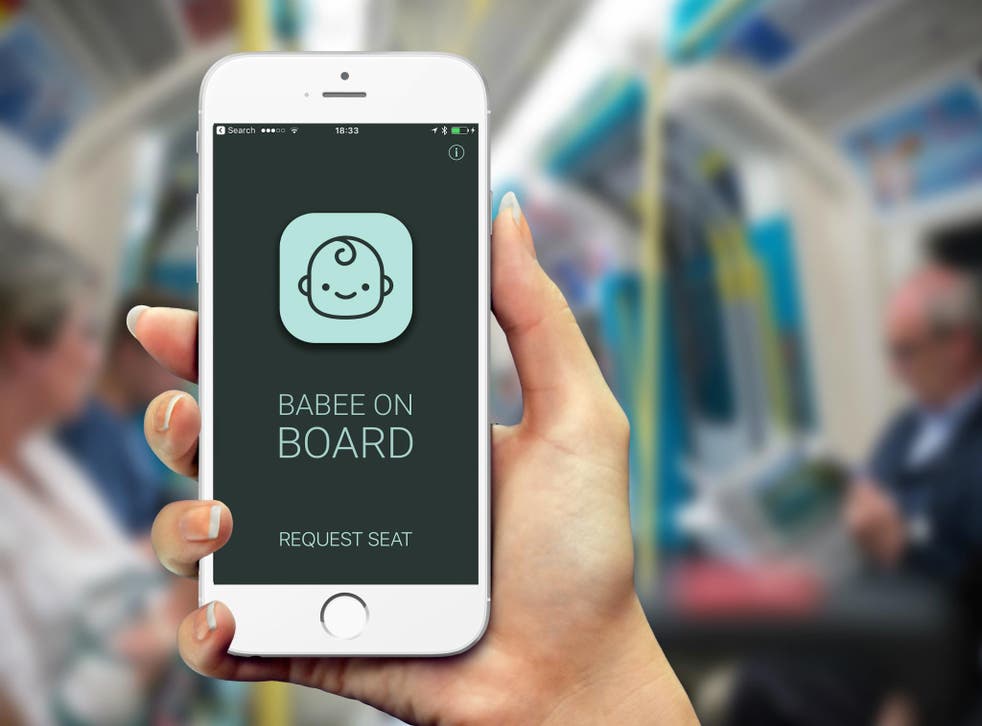 New app helps pregnant commuters find a seat on public transport, but it needs your help
Babee on Board is a nice idea, but comes with a number of drawbacks
Babee on Board, a new app designed to help pregnant commuters find a seat on public transport, has just been launched.
It works by delivering a notification to the fellow commuters around you, telling them, "There might be a pregnant person near you who needs a seat."
Baby on Board comprises a pair of companion apps that communicate with each other. The version of the app with the alert feature costs £3.99, while the version for receiving requests only is available for free.
Gadget and tech news: In pictures

Show all 25
"We would rather give it away for free but we need to ensure there's a barrier so people don't download it for free and troll those around them," said Hew Leith, the chief executive of 10X, which developed the app. "We are donating 100% of the profits to [Project Healthy Children]."
It's a nice idea, as finding a place to sit on a busy bus, train or tube carriage can prove a constant pain for pregnant women.
While many commuters tend to to be too busy reading, using their phones or snoozing to notice that somebody near them requires a seat, others can be reluctant to assume that somebody is pregnant, for fear of causing offence. Others, meanwhile, simply feign ignorance.
However, there are a number of drawbacks to the app.
The most obvious one is that Babee on Board can only deliver notifications to phones that have the app installed. If you're in need of a seat and use the app, but nobody else around you does, it won't do anything.
It also relies on Bluetooth for communications, a feature most smartphone users typically disable by default because of its heavy battery demands.
Finally, it's currently only available to iPhone users. You can download it here.
Join our new commenting forum
Join thought-provoking conversations, follow other Independent readers and see their replies