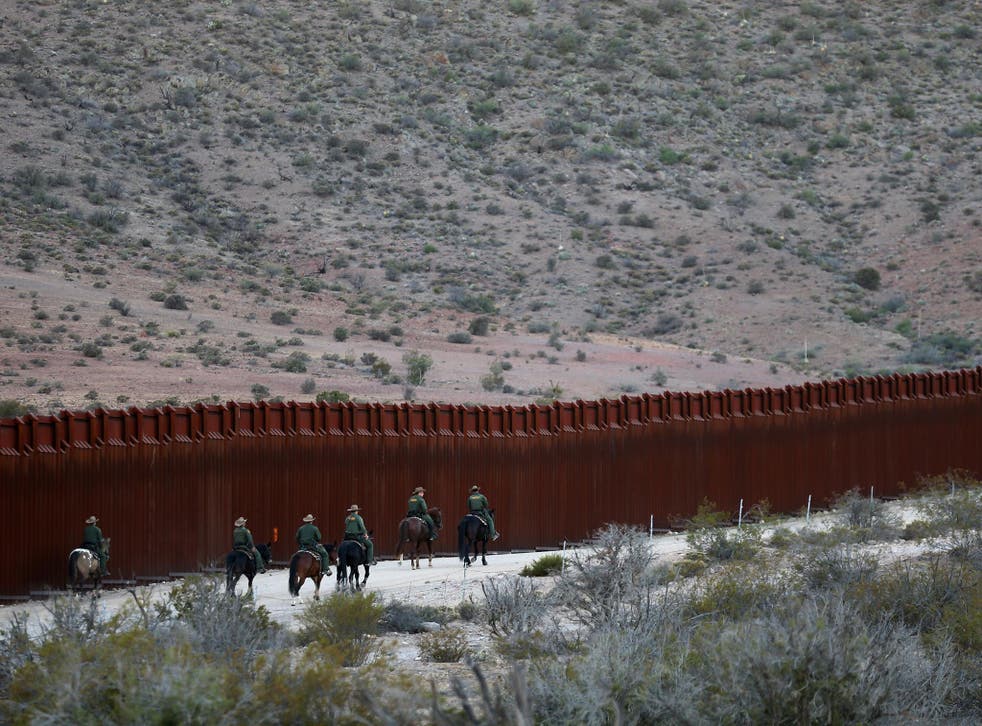 Pro-Donald Trump 4chan group reporting illegal US-Mexico border crossings 'using network of webcams'
'This network feeds live streaming video FREE-OF-CHARGE to the user's computer'
Aatif Sulleyman
Tuesday 21 March 2017 11:45 Comments
4chan users have reportedly started using a network of webcams to monitor the US-Mexico border.
The /pol/ - Politically Incorrect message board, which pro-Donald Trump, revealed the apparent move in a Twitter update, alongside screenshots supposedly showing off webcam footage.
"How did I just find out that we can watch the border and report illegals trying to cross from the comfort of our homes and/or basements," a 4chan user wrote in a post over the weekend.
Gadget and tech news: In pictures

Show all 25
"How is this not a regular feature of our border defense? I know we've got [White House] people reading this board.
"If you put webcams on the border and make it a game, I guarantee that you'll have the best autistic crowdsource surveillance outfit on the planet."
The user included a link to a website called BlueServo, which describes itself as a "virtual community watch" social network based on a network of cameras and sensors running along the Texas-Mexico border.
"This network feeds live streaming video FREE-OF-CHARGE to the user's computer," reads the About Us section of the BlueServo website.
"Users will log in to the BlueServo website and directly monitor suspicious criminal activity along the border via this virtual fence.
"Citizens can sign up as Virtual Texas Deputies to participate in border surveillance through this social network. Virtual Texas Deputies from around the country will monitor the streaming video from these cameras 24/7 and report any suspicious activities directly to the Border Sheriffs via email."
It adds that all emails will be submitted anonymously, and that local county sheriffs will respond to the reports and take "appropriate actions".
While /pol/ followers have reacted to the post with excitement, others who claim to have used the BlueServo system are unsure of how accurate the webcam feeds are.
"Before it exceed its bandwidth it was playing previously recorded loops of the border," wrote a Reddit user on the The_Donald subreddit.
"Not accurate but a most excellent premise. Stream the cam feeds, provide easy reference markers and report via twitter or live chat. Add a points system. It would be a hit, everyone loves fake internet points."
Register for free to continue reading
Registration is a free and easy way to support our truly independent journalism
By registering, you will also enjoy limited access to Premium articles, exclusive newsletters, commenting, and virtual events with our leading journalists
Already have an account? sign in
Join our new commenting forum
Join thought-provoking conversations, follow other Independent readers and see their replies