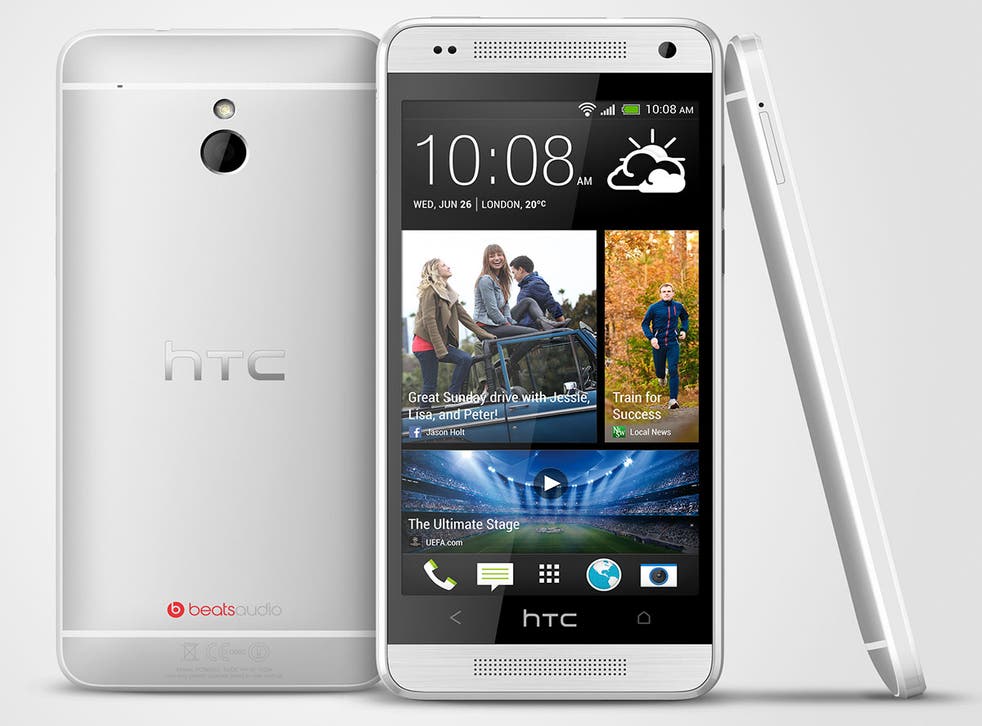 Review: HTC One Mini
The HTC One has been a critical success – can its Mini Me version do as well? David Phelan finds out
If the HTC One ain't broke, and it ain't, why fix it? Well, if it's too big, perhaps. The HTC One is a gorgeous, powerful and highly enjoyable phone but it's true that it's big – too hefty for smaller hands. Even so, the camera with its bigger sensor, appealing all-aluminium back and thumping audio from twin, front-facing speakers are hard to beat.
So HTC has lifted all of those and placed them carefully into a smaller phone, the HTC One Mini. Looks-wise, they're almost identical: a plastic frame wraps round the edge of the Mini but doesn't distract from the classy look of the phone. The Beats Audio logo on the back is downplayed because it's no longer bright red (this looks better) but the rear view is pretty similar.
And now it fits any hand very comfortably. Some changes must have been made, surely? Yes, but none is a deal-breaker. The display on the HTC One is amazing – the highest pixel density of any phone yet, cramming a Full HD resolution (1,920 x 1,080 pixels) into a 4.7in screen. The display here is 4.3ins and only has 720 x 1,280 pixels. I say "only" but that's a 342 pixels per inch resolution, so still quite a bit higher than the iPhone 5's Retina display and outgunning most other mobiles, too. So it still looks great, just not quite as stunning as the One.
The processor is dual-core on the Mini, quad-core on the One, so not as fast. But in use it's still nippy and shows no signs of sluggishness. Fewer pixels to manipulate helps here. And there's no NFC here – the clever but not yet widely usable technology that lets you pair your phone to a suitable speaker or pay for a latte with a tap.But otherwise it's intact. Still 4G, and compatible with all three UK LTE frequencies so it's fast on EE now and will be on Vodafone, O2 and Three in due course.
It also still has the One's ground-breaking camera that has fewer pixels (a 4MP count) but more spread out and bigger so more accurate and capable in low light. You don't need to use the flash barely at all.
The stereo front-facing speakers mean it's great for watching video on the phone and Beats Audio software makes music sound strong and bassy when played through headphones.
And the HTC manipulation of Android's software remains elegant and attractive. Specialities include BlinkFeed, a handsome program that streams social networking updates, tweets and news feeds as you desire.
Although there are some details, like that outstanding Full HD screen, that are missing from the One Mini, in almost every way this phone is as good as its earlier sibling and the smaller size tips the balance to make it, ultimately, a better all-round phone.
Join our new commenting forum
Join thought-provoking conversations, follow other Independent readers and see their replies