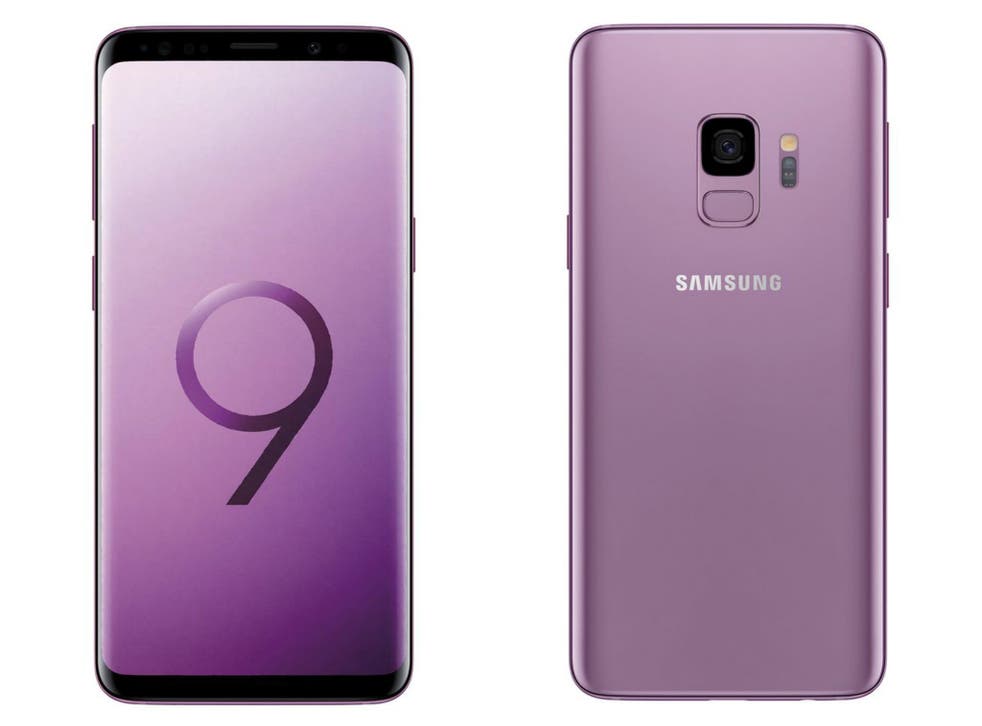 Samsung Galaxy S9: Colours and specs revealed in new picture leak
The handset will launch on Sunday, at the Mobile World Congress technology tradeshow in Barcelona
New pictures of the Samsung Galaxy S9 have been leaked ahead of the phone's official unveiling next week.
Although it is not o many of its specs have already emerged.
What appear to be official press images of the phone have now been published online, all-but-confirming many of the rumours and reports that have circulated over recent months.
As expected, the phone will look very similar to its predecessor, the S8.
It will feature a 5.8-inch, 2,960 x 1,440 display, a 3,000mAh battery, 4GB of RAM, 64GB of internal storage and a single 12-megapixel rear camera that can capture slow-motion video and switch between f/2.4 and f/1.5 aperture.
The S9 will launch alongside a slightly larger phone, the S9+.
That model will have a 6.2-inch, 2,960 x 1,440 screen, a 3,500mAh battery, 6GB of RAM and a dual camera setup, combining two 12-megapixel sensors – one that can switch between f/2.4 and f/1.5 aperture and the other with fixed f/2.4 aperture.
Images posted by WinFuture and American blogger Evan Blass show what the phones will look like in all of their colour schemes: Midnight Black, Lilac Purple, Coral Blue and Titanium Grey.
However, the latter will not be available in Europe.
Both handsets will also come with IP68 water- and dust-resistance, Android 8.0 Oreo, an iris scanner, and fingerprint sensor.
Rumours have suggested the S9 and S9+ will be released on 28 February, a few days after they launch, but we'll find out for certain at Samsung's launch event over the weekend.
Join our new commenting forum
Join thought-provoking conversations, follow other Independent readers and see their replies