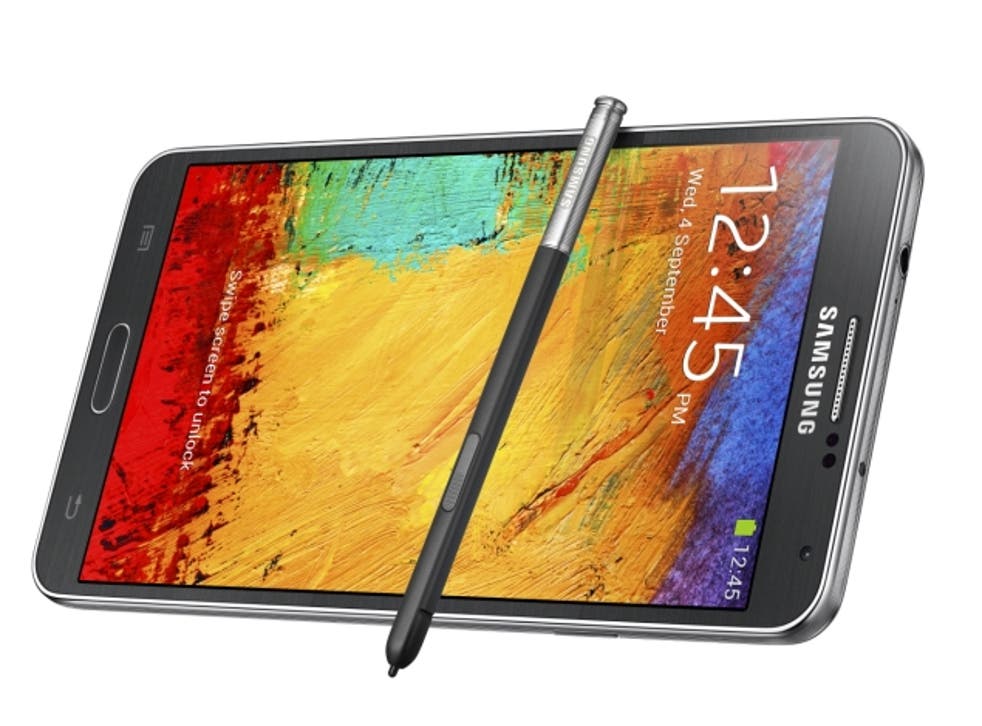 Samsung's Galaxy Note 3 creates new mobile elite
64GB of storage, 3GB of RAM, 1.9GHz quad-core processor... The Note III is more computer than smartphone.
Samsung launched its first Galaxy Note two years ago at IFA, and at the same event this year the third iteration of the Note has been unveiled. The Note III doesn't change much of the Samsung formula – there's the big, bright screen, a hidden stylus, and the PDA feel to note-taking and memos – but the design has got slimmer, lighter and more powerful.
However, the Note is the high-end of the high-end and the prices are eye-watering. It's already been announced on Phone 4U from £47 a month on a two-year contract (from 25 September); EE customers will pay £41 a month for 2GB of data, unlimited minutes and texts (but also have to part with an upfront fee of £120); whilst Orange and T-Mobile are also doing it for £42/month with similar upfront fees.
So, with that sort of asking price, what exactly are you getting with the Note III? Well, there's the screen for a start: it's full HD, super AMOLED and 5.7-inches across with 1,920x1,080 resolution (the Note II only had a 5.5-inch display). And the innards are as good as you'll get from any mobile device: a 1.9GHz quad-core processor, 3GB of RAM, and 32GB or 64GB of internal storage. It really is a pocket computer.
The rest of the handset is in keeping with these high specs: there's a 13-megapixel camera on front and a 2-megapixel lens facing you; it's LTE/4G compatible for ultra-fast internet; and it records in 4K video (the second phone to do so following the Acer Liquid S2).
However, the real power in the Note III comes from the unique functionality offered by its user-interface, especially those involving the S-Pen, Samsung's signature stylus that slips into the back of the device.
Break out the stylus and the Note brings up a semi-circle of commands that make the Note III's OS feel like Android plus: use Pen Window to draw a box any size and summon certain apps (say, a calculator) wherever you draw; the Scrapbook function lets you draw round pictures and text from your phone or from the web and save them elsewhere (the Note also gets you Evernote's premium service free for 12 months); and you can resize two apps (say your email and your browser) and even drag and drop content between them).
This sort of functionality is really at the core of the Note III's appeal, but there's no doubt that this not for the casual user: you won't find it easy to use straight out the box. It's also the first phone to pair with the Galaxy Gear, Samsung's new smartwatch (check out our hands-on review here), a device that itself is expected to cost at least £200. Put them together and Samsung are aiming at (as well as creating) a new mobile elite.
Join our new commenting forum
Join thought-provoking conversations, follow other Independent readers and see their replies