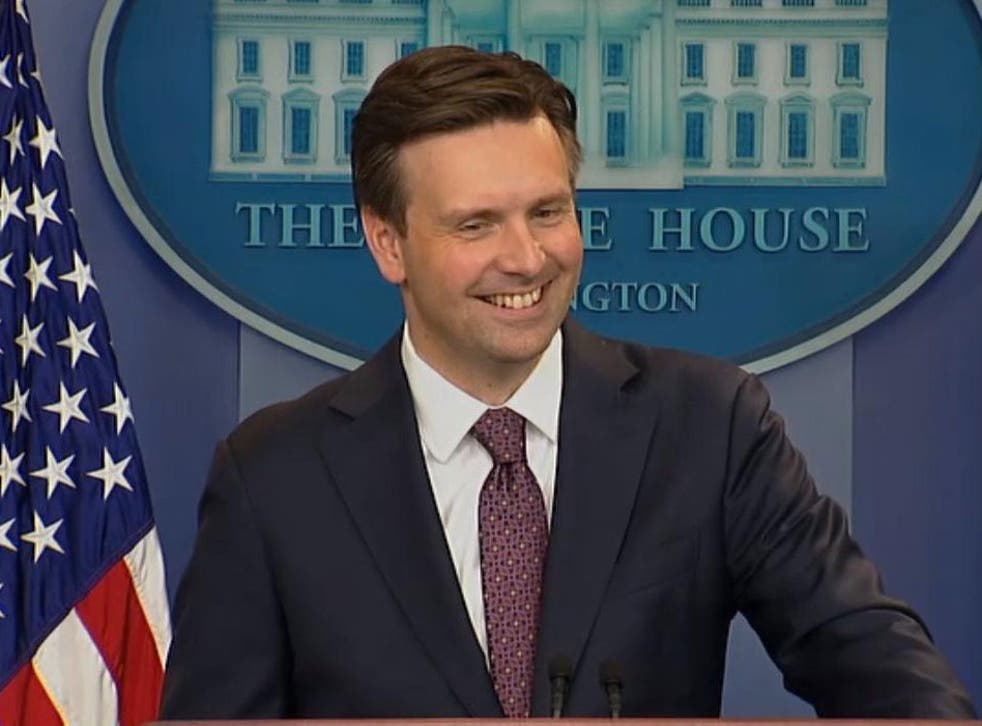 Siri interrupts White House press briefing but can't answer question on Iran nuclear deal
'Sorry, I'm not sure what you want me to change,' it sagely answered
Lizzie Dearden
Friday 11 September 2015 10:22 Comments
Siri has interrupted a White House press conference to try – and fail – to answer a question on the Iran nuclear deal.
Press secretary Josh Earnest was being grilled about Barack Obama's failure to gain Republican support when the voice command service made its timely intervention.
As a journalist asked if the President was "upset" that he could not get even one member of the opposition on board, the distinctive female voice calmly intoned: "Sorry, I'm not sure what you want me to change."
As the assembled journalists burst into laughter, Mr Earnest even cracked a smile on the podium.
"That was on time," a woman could be heard remarking in the background in footage broadcast by Fox News.
Reporters joked that it was unclear whether the gadget was speaking on behalf of the White House.
"Does Siri make it into the transcript?" wondered Potus Channel correspondent Jared Rizzi, on Twitter.
Siri is Apple's voice command service on iPhones, iPads and its other devices that lets people send messages, make phone calls and perform other functions, as well as being able to converse.
When activated, it can respond to all detected questions and commands, even if they are not meant for it.
Register for free to continue reading
Registration is a free and easy way to support our truly independent journalism
By registering, you will also enjoy limited access to Premium articles, exclusive newsletters, commenting, and virtual events with our leading journalists
Already have an account? sign in
Join our new commenting forum
Join thought-provoking conversations, follow other Independent readers and see their replies