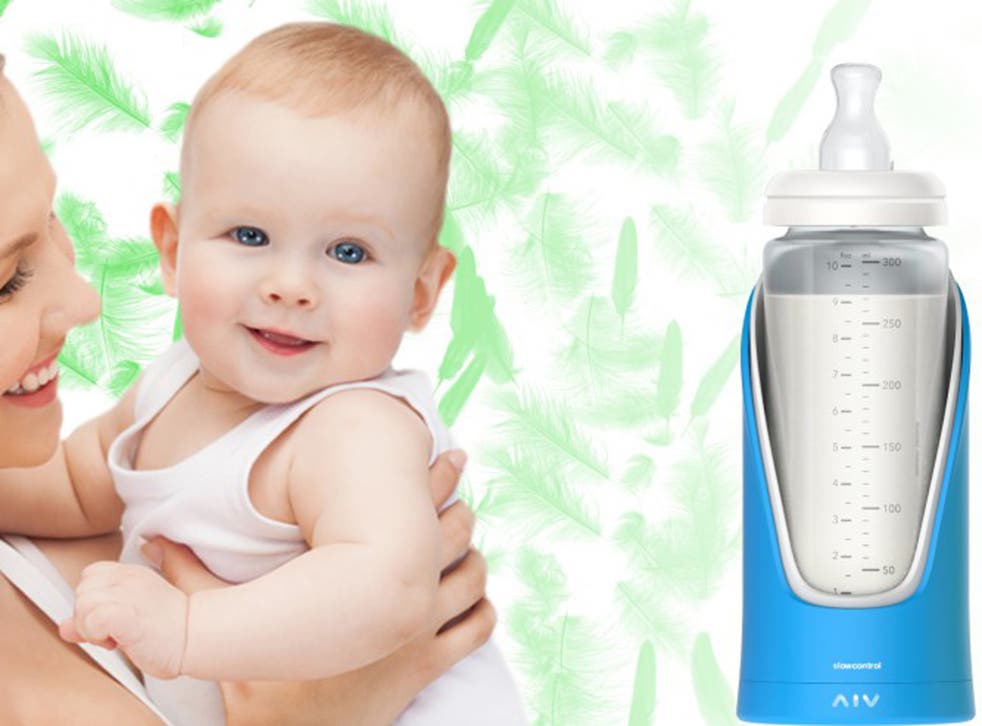 Smart baby bottle keeps track of babies' drinking
Bottle made by the same company that launched the smart fork
A new smart baby bottle has been launched to track how much babies are drinking and demonstrates the optimal angle for feeding children.
The Baby GlGl, which the company says stands for "glug glug", calculates the weight and angle of your baby bottle and works out the optimal angle that it should be held at. That prevents the baby from drinking air bubbles along with the milk, preventing gas and colic.
It can also link to a mobile app, which sends information to your phone so that you can monitor the volume and time that your baby has been drinking from its bottle.
The bottle looks like a normal baby bottle in a sleeve, and uses three batteries and an inclinometer to measure the angle.
The bottle is made by the people behind the Hapifork, a smart fork that tracks how often it's moved up to your face and vibrates if you're eating too quickly. The fork also syncs to your phone, where you can track your progress.
It is on sale from manufacturers Slow Control for €100 (£78).
Join our new commenting forum
Join thought-provoking conversations, follow other Independent readers and see their replies