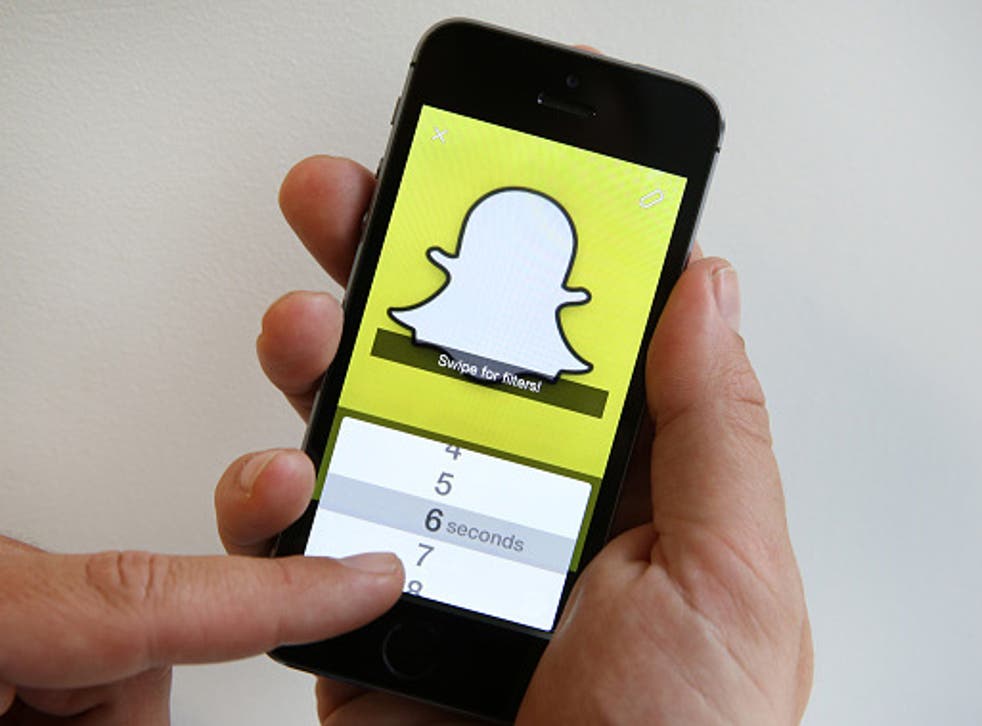 Snapchat update: Lenses now work with back camera, allowing them to be used on other people
The newly-updated app now also lets people reply to Storys quickly, with just a swipe
Andrew Griffin
Tuesday 08 December 2015 17:55 Comments
Snapchat has updated to allow people to use its lenses with the back camera.
Lenses are the small, smart filters that can scan a person's face and put images on top of them. That means that people can send videos of themselves with a ski mask imposed on their face, for instance.
Previously the filters had only been available on the selfie mode, which meant that they could only really be used on yourself. But the app will now let users put the filters on videos that are taken with the rear-facing camera.
The new feature is available through an update to that app, which can be found in the relevant app store.
The lenses are activated by long pressing anywhere on the screen while in the camera view. Holding down for long enough will lead to a strange graph being placed over your face — when the app recognises it — and shortly after that you will have the option to choose from a range of different filters.
The lenses were introduced earlier this year. Since then, Snapchat has allowed companies to offer branded filters, as well as making some of them available for sale.
The new version of Snapchat also brings a new way to reply to a friends' Story. While watching those snaps, you can swipe up to open a quick chat — which will also allow friends to see which snap a conversation is in reference to.
Register for free to continue reading
Registration is a free and easy way to support our truly independent journalism
By registering, you will also enjoy limited access to Premium articles, exclusive newsletters, commenting, and virtual events with our leading journalists
Already have an account? sign in
Join our new commenting forum
Join thought-provoking conversations, follow other Independent readers and see their replies