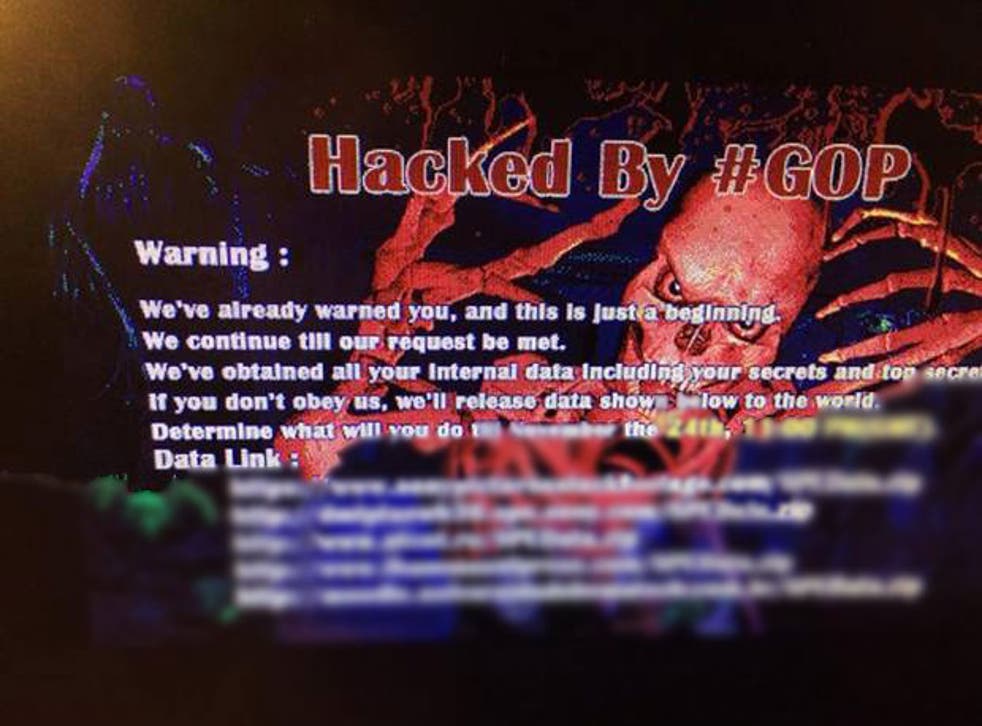 Sony hackers are threatening more companies, FBI says
Group known as Guardians of Peace also sent threats to an unnamed news organisation
Sony's hackers are back and threatening new companies, according to a leaked FBI document.
The FBI document, leaked by The Intercept, claims that the Sony hackers have extended threats to a news media organisation. The organisation is unnamed and is referred to as USPER2 in the document, mirroring the codename USPER1 used to refer to Sony Pictures.
The document says that the new threats to the news media organisation came on December 20. It says that the Guardians of Peace, the group that has taken responsibility for the attack, "posted Pastebin messages that specifically taunted the FBI and USPER2 for the 'quality' of their investigations and implied an additional threat.
"No specific consequence was mentioned in the posting."
December 20th was the date that a group claiming to be the Guardians of Peace posted a link to a video that repeatedly said "you are an idiot", which could not be verified as having being posted by the people behind the original hack. But there was no mention of any news organisation in any of the messages that were publicly shared, according to the Intercept.
Pastebin is an anonymous text-sharing site that has been used by the Guardians of Peace to post all of its public messages, as well as to post linked to leaked private Sony documents.
Join our new commenting forum
Join thought-provoking conversations, follow other Independent readers and see their replies