'Space burials' on offer in Japan for a third the cost of UK burial

Show all 2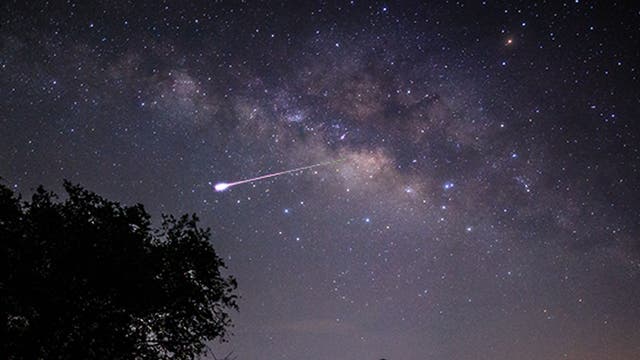 'Space burials' on offer in Japan for a third the cost of UK burial
Elysium Space transports a 'symbolic portion' of the deceased's ashes into space alongside commercial satellite launches from the US
A company offering 'space burials' transporting loved ones' ashes into the firmament has opened for business in Japan.
Elysium Space promises to make "space burial affordable for everyone", charging customers $1,990 to transport "a symbolic portion of the remains from a cremation" into space alongside commercial and scientific satellites.
Families and friends are invited to watch the launch from Cape Canaveral in Florida - although the event will also be webcast – and then track the rocket's flight with a specially created app.
"Depending on the initial altitude of the [launch], our memorial spacecraft will respectfully and peacefully orbit the Earth from a few months to several years," says Elysium Space. "Eventually, in a last poetic moment, the spacecraft will harmlessly reenter the Earth's atmosphere, blazing as a shooting star."
The company first announced their services in the US in August but has now expanded to Japan, with their first launch scheduled for summer 2014.
The decision to expand to Japanese shores seems particularly germane given the country's rapidly aging population and weakening of family ties – a societal trait that had ensured that the expense of funerals was spread among individuals.
Bloomberg reports that the cost of renting a burial plot and buying a tomb stone in Tokyo is approximately 2.7 million yen, or £17,000.
This compares favourably to the $1,990 (£1,229) price charged by Elysium Space, though this only provides the desired gravitas of a funeral ceremony and doesn't include the price of cremation itself.
Founded by an ex-Nasa engineer, Elysium Space must be enjoying a healthy demand for its services to allow overseas expansion, and perhaps it will open shop in the UK next.
Last month, academics in the UK called for a change in legislation to allow for graves older than 75 years to be 're-used' to avert a "crisis". Research suggests that nearly half of the UK's ceremonies could be full within the next two decades, and that the cost of dying has risen 7.1 per cent from last year to an average of £7,622.
With the average burial in the UK now costing £3,914 and the average price of cremation estimated at £2,998 it might not be long until Elysium Space opens for business here as well.
Join our new commenting forum
Join thought-provoking conversations, follow other Independent readers and see their replies