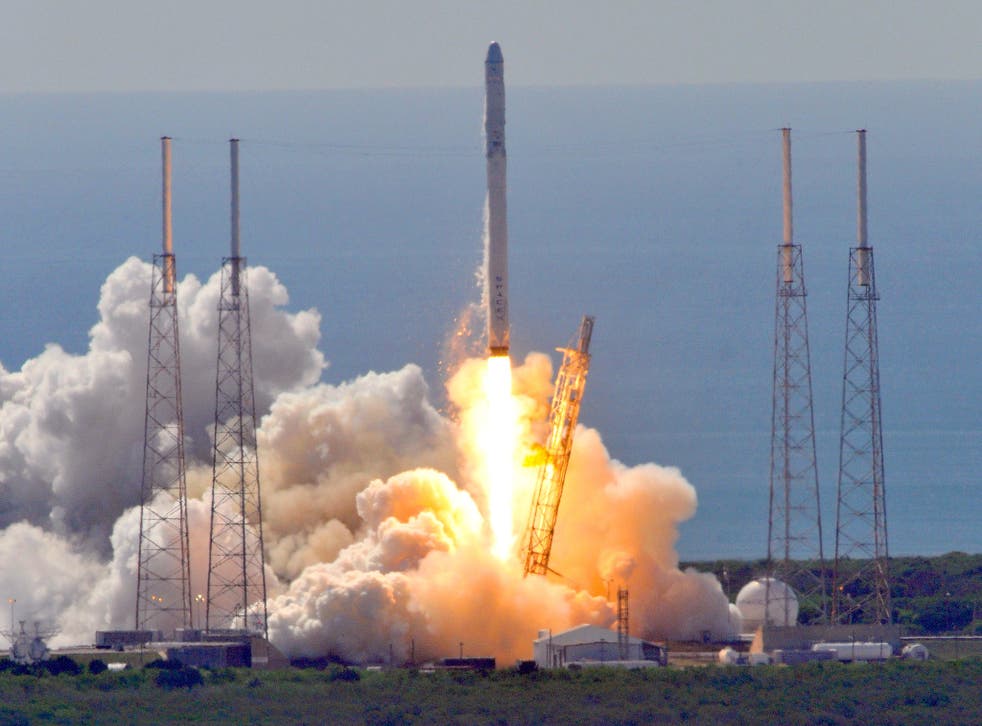 SpaceX Falcon-9: Debris from Elon Musk's doomed rocket washes up off Isles of Scilly
The unmanned craft launched five months ago from Cape Canaveral in Florida
Josh Barrie
Friday 27 November 2015 00:59 Comments
The debris from one of Elon Musk's doomed rockets has turned up on the quaint Isles of Scilly, just off the coast of Cornwall.
SpaceX Falcon-9 launched five months ago from Cape Canaveral in Florida. Now, it's washed up in Cornish waters, spotted on the surface between the islands of Bryher and Tresco.
The American tech entrepreneur Musk is set on space tourism and is locked in a battle with Amazon owner Jeff Bezos in a new-age space race.
Billionaire Musk has seen success in his ventures to make affordable space travel a reality – yet some of his launches have gone wrong. In April, while the Dragon capsule reached the International Space Station, its rocket didn't quite land on the intended ocean platform.
Elon Musk comments on Falcon 9 explosion
The SpaceX Falcon-9 wasn't manned or piloted.
It wasn't the entire rocket that was discovered on the Isles of Scilly – only a large section of alloy measuring 10m by 4m was recovered - and it is being held on the beach at Tresco.
The debris was apparently found by a coastguard patrol. It was picked up with the help of a local professional boatman.
Martin Leslie, coastal area commander for the coastguard, said: "The markings show an American flag. It looks like it's an American rocket and seems most likely to be the unmanned SpaceX Falcon-9 which blew up shortly after take-off from Cape Canaveral in June.
"We're grateful for all those who helped in its recovery - it was a great example of the community working together."
Register for free to continue reading
Registration is a free and easy way to support our truly independent journalism
By registering, you will also enjoy limited access to Premium articles, exclusive newsletters, commenting, and virtual events with our leading journalists
Already have an account? sign in
Join our new commenting forum
Join thought-provoking conversations, follow other Independent readers and see their replies