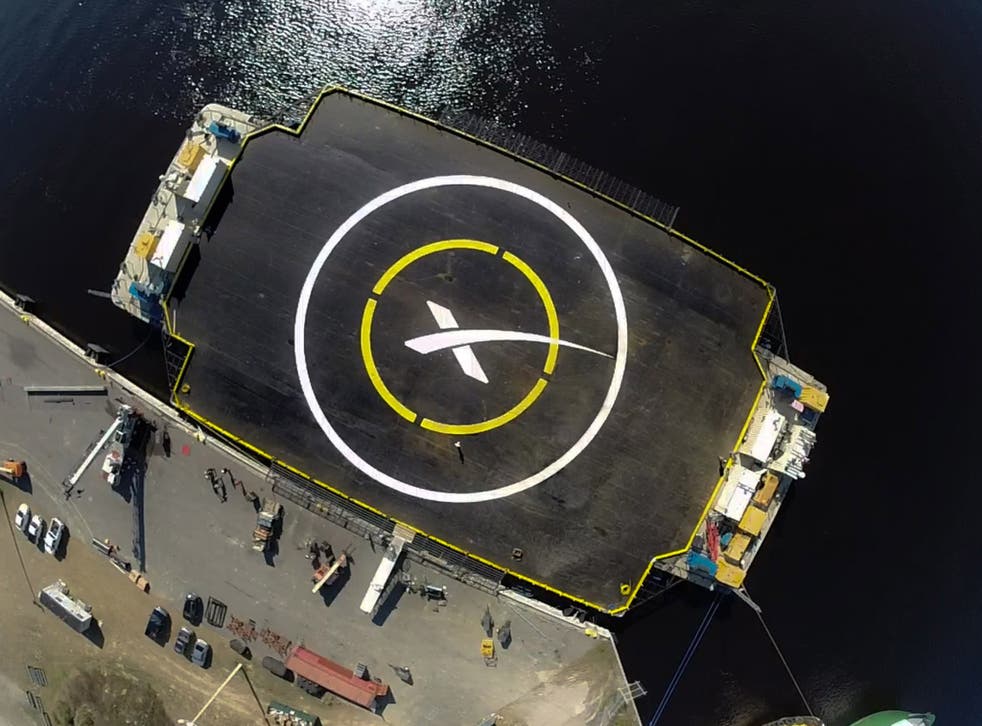 SpaceX rocket launch delayed, postponing plans to land Falcon 9 on a barge
Planned launch was pulled just minutes before scheduled take off this morning
Andrew Griffin
Tuesday 06 January 2015 12:42 Comments
The launch of a SpaceX rocket that was set to land on a barge after taking supplies to the International Space Station has been postponed, after a problem.
Elon Musk's rocket company pulled the unmanned mission just two minutes before it was supposed to be launched, reporting problems but not giving any detail on what they were.
The company was livestreaming the launch, until the problem began. Launch was scheduled for 11.20 GMT this morning.
Nasa has said that SpaceX will now try to re-launch the rocket on Friday.
Even if the ship is able to take off, expectations for being able to hit the barge on the first try are low. Elon Musk has said that there is a roughly 50% chance that the rocket could land on what the company calls its drone platform.
The company has said that whether or not it is able to land on the barge, it will keep trying with the experimental landings that could one day lead to affordable space travel.
Register for free to continue reading
Registration is a free and easy way to support our truly independent journalism
By registering, you will also enjoy limited access to Premium articles, exclusive newsletters, commenting, and virtual events with our leading journalists
Already have an account? sign in
Join our new commenting forum
Join thought-provoking conversations, follow other Independent readers and see their replies