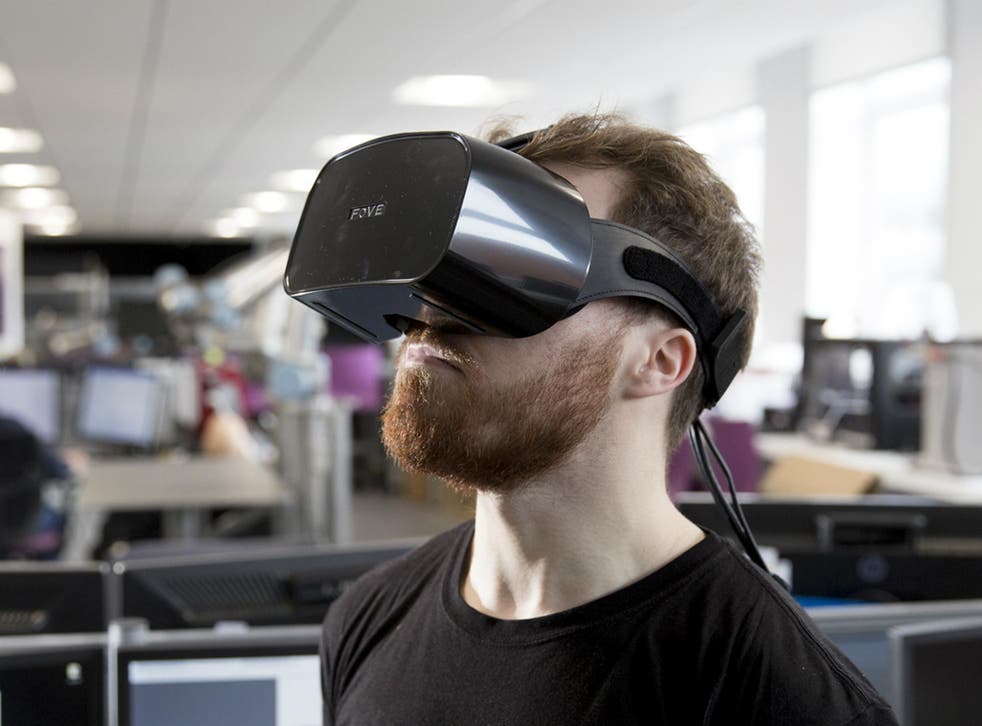 Student with stutter develops virtual reality therapy sessions for fellow sufferers
The software puts users in a variety of scenarios and challenges them to confront social anxieties in VR
A student at Nottingham Trent University has created virtual reality software designed to help people with speech impediments.
24-year-old MSc Medical Product Design student Gareth Walkom has had a stutter from the age of six, and therefore has first-hand experience of how big an impact a speech impediment can have on someone's life.
His software provides exposure therapy, placing users in a variety of scenarios and challenges them to confront social anxieties in VR.
According to Mr Walkom, repeated exposure to such situations in a virtual environment can prepare users for anxiety-provoking real-life situations, enabling them to overcome their fears.
Gadget and tech news: In pictures

Show all 25
"The main situation will be a one-on-one social interaction scene, where the individual will see an animated avatar who they will talk to," Mr Walkom explained to The Independent.
"While the individual is talking to the avatar, their eye gaze behaviours are being measured to get a better understanding of where they are looking while interacting with the avatar. There will also be a scene to decrease the individual's anxiety levels, and to calm them."
The software provides feedback on a user's anxiety levels, showing progress and indicating ways to improve, and also tracks their eye movements.
"When someone stutters, they can also involuntarily look away from the person they're speaking to and their eyelids may close or flicker," added Mr Walkom. "So it is important to use headsets which track where the person looks during social interactions and whether they look at the person's face in order to improve their gaze."
According to Nottingham Trent University, tests involving participants from a stutter self-help group showed a decrease in anxiety levels over repeated sessions with the software.
It says that participants also "showed improvement" concerning their speech.
"Participants' speech will be measured using the Real-Time Analysis of Speech Fluency (RTASF) scale, which provides a measure of various types of disfluency occurring in a speech sample," said Mr Walkom.
"This will be accomplished by observing the participant and coding their speech by counting fluency and identifying typical behaviours of stuttering. The participant will reflect on this feedback, and take it into consideration for future sessions and even in real-life situations."
Join our new commenting forum
Join thought-provoking conversations, follow other Independent readers and see their replies