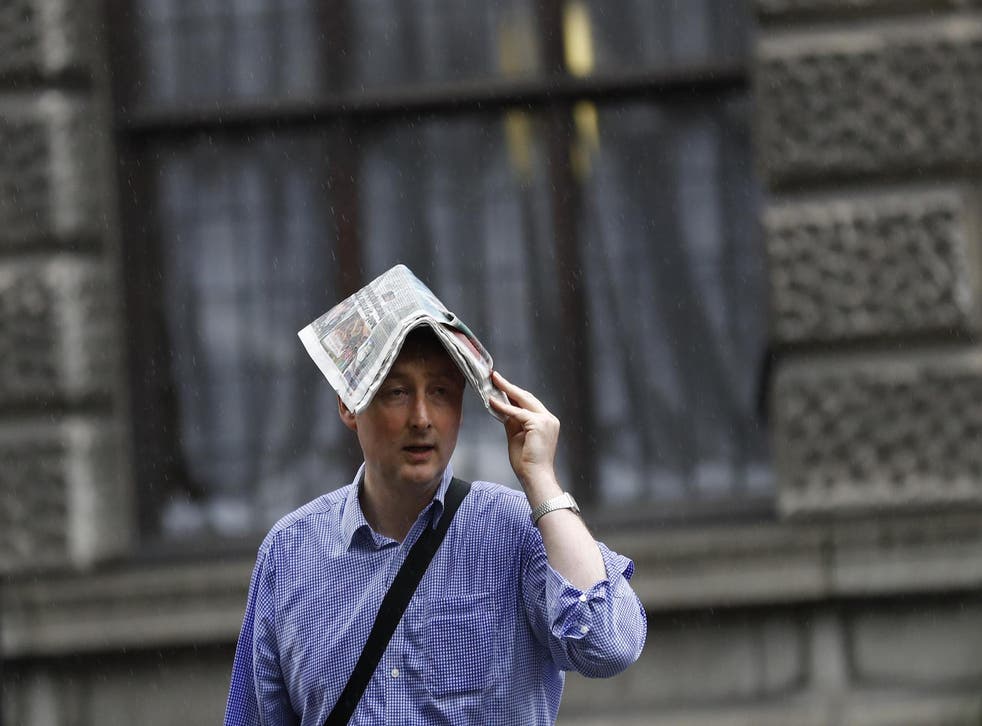 Facebook greets people with 'happy summer' message on one of the rainiest days of the year
'It's the first day of summer!' Facebook noted, depicting people stood under an umbrella of entirely the wrong reason
Facebook has apparently found a new way to upset Britain – wishing it a happy summer.
People across the country opened up the site to be met by a message telling them that "It's the first day of summer!" A picture above the message showed a group of people relaxing under a parasol.
Only it would have been far more accurate to depict people hiding under an umbrella – the first day of summer has been washout across the country, with rainfall that's expected to last through the week.
While it is accurate to say that it's the first day of summer, since the solstice fell this week, the rest of the message was entirely wrong. "Hello, sun – it's been a while," it read, apparently failing to note that many people are still waiting for it to arrive.
Facebook's mistake coincides with a gradual roll-out of weather information to the top of the news feed. That feature, accurately, described torrential rain – but those at Facebook's California HQ apparently missed it.
10 facts you didn't know about Facebook

Show all 10
The move follows another problem with Facebook's banners at the top of its news feed. Last weekend it launched a "Happy Independence Day" banner in the Philippines – but accidentally got the colours of the flag wrong, something that only happens when the country is at war.
Join our new commenting forum
Join thought-provoking conversations, follow other Independent readers and see their replies