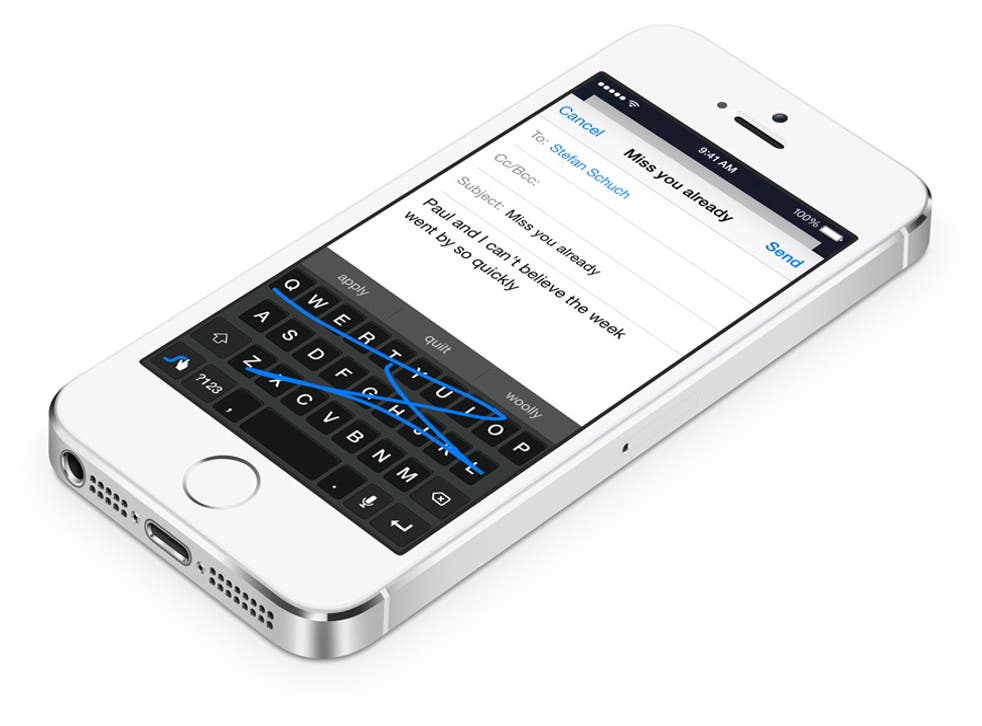 SwiftKey security scare after people using smart keyboard see other people's data appear on their phones
The Microsoft-owned service didn't pose a security risk for people, despite the creepy nature of the bug, it says
People's phone's keyboards are showing them other people's personal information in a strange and terrifying bug.
Users of the hugely popular Swiftkey app – which uses artificial intelligence to guess what people want to say and help them type more quickly – have found that the app is suggesting things including other people's emails.
The company says that the strange behaviour is the result of a bug in the way that its syncing tools work. That feature is intended to allow people to back up the data that their keyboards have about them to the cloud – but those backups appear to have got mixed up, and shown other people's information on users' keyboards.
Gadget and tech news: In pictures

Show all 25
That information appears just to have been some strange terms and email addresses, and so didn't pose any direct security issue. But the company says that it is working to fix what it called an "inconvenience" as soon as it can.
"While this did not pose a security issue for our customers, we have turned off the cloud sync service and have updated our applications to remove email address predictions," the company wrote in a blog post. "During this time, it will not be possible to back up your SwiftKey language model."
It asked that users email reviews@swiftkey.com if it was having any particular problems, and assured that it will "take users' privacy and security very seriously and are committed to maintaining world-class standards for our community".
Join our new commenting forum
Join thought-provoking conversations, follow other Independent readers and see their replies