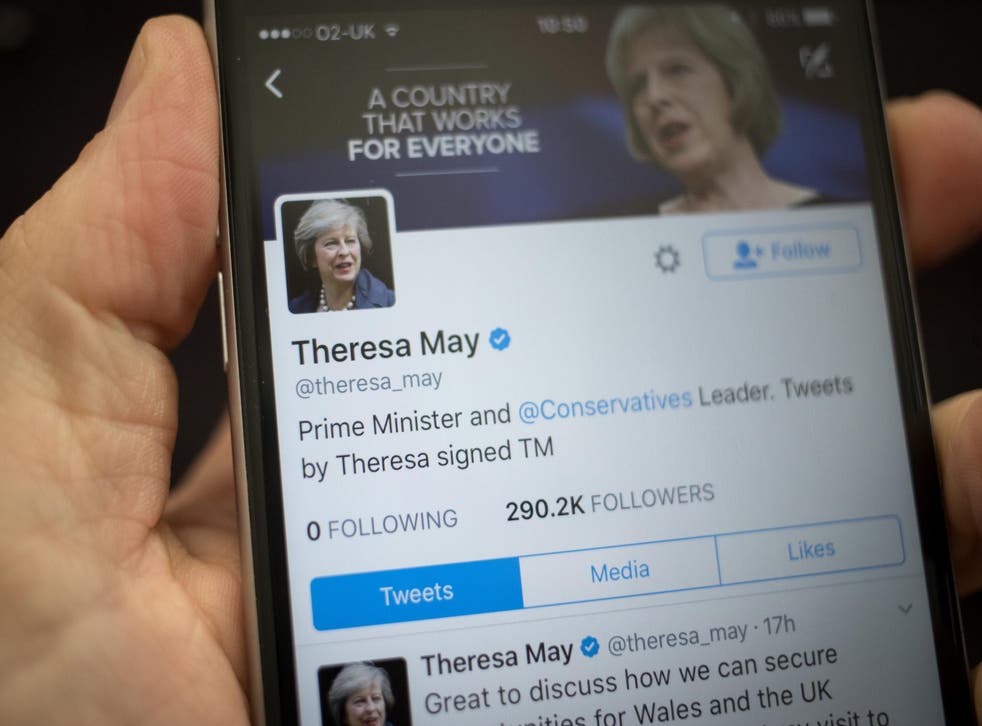 Tech companies and governments fight over who's responsible for stopping terror attacks
A major shift is happening in how the government tries to stop tech encouraging terror
Andrew Griffin
Monday 23 October 2017 12:37 Comments
Governments across the world are battling with technology companies to decide the future of the internet. And it is a matter of life and death.
The UK Government is currently leading a fight to force technology companies to delete content at will, a power they claim is necessary for counter-extremism projects but which experts say will enable censorship and could even put people at great risk of attack.
And the result of that fight is likely to be profound: countries across the world are following the UK in attempting to decide what's published online.
In recent years, the Government has focused more and more on removing the ability to discuss or spread terrorist propaganda from the internet. That marks a major departure from its previous, abandoned, strategy, which had originally focused on the security tools that were being used to protect messages.
Initially, that shift came when Theresa May was home secretary, and she attempted to force technology companies to stop using strong encryption so that intelligence agencies could read messages. This resulted in severe pushback from technology companies, which argued it wouldn't be possible to break the security just for terrorists without endangering all of their users.
A growing agreement on that argument has led the Government to instead focus on terrorist content, not the delivery tools used to spread that content. And so the focus has become the social media and technology companies like YouTube and Facebook, rather than messaging companies like WhatsApp and Apple.
The climbdown has happened quietly but it had some major flashpoints. After the San Bernardino attack in 2015, for instance, the US government tried to force Apple to break into a phone so that it could read the messages contained inside – Apple refused and pursued legal recourse, in a tussle that was widely thought to be a test case for future collisions between technology and anti-terror police.
That dispute took place entirely in the US but it was watched around the world. That shows just how international the debate about terrorist content and propaganda is – and how impossible it is to make one decision in isolation.
Theresa May: The internet provides a safe space for extremist ideologies to breed
The UK has pursued far more intense and intrusive snooping powers than any other government in the developed world, for example. And European courts have been much more happy about applying regulation to tech companies – forcing a number of recent decisions on to them, including the "right to be forgotten", which forced technology companies to remove information about people that was old and unnecessary.
Even the US – a country famous for allowing its tech companies a great deal of freedom and eschewing the idea of social justice that animates European and UK courts – has signalled that it wants to limit what they're allowed to publish, and may follow the European model.
Experts warn that because of the intensely global nature of such regulation, it becomes a race to the bottom – as soon as one government does something, other authorities will feel validated in pursuing such powers. Technology companies are so large that they require international governance and consensus, since any differences in regulation are likely to mean that companies may be forced into acting illegally in one country or the other.
The 2017 Conservative manifesto promised that the UK would become "the global leader in the regulation of the use of personal data and the internet". That was a comment seized upon by both supporters and opponents, who claimed that it showed how far Britain's snooping laws had intruded into people's lives, and that its leadership would be followed by oppressive regimes who could now call on the UK example for legitimacy.
That has come true. The UK's interventions in technology regulation and snooping are thought to have become a model for other countries around the world. The UK Investigatory Powers Act, recognised to include some of the widest spying powers anywhere in the world, has now become law.
The latest intervention came from the very top of the Government this week.
During Prime Minister's Questions, Ms May repeated her belief that technology companies need to do more to get rid of content from the internet.
A colleague, Conservative MP Lucy Frazer, asked: "Yesterday, the director general of MI5 said that internet companies had an ethical responsibility to deal with ​terrorist material online.
"The Prime Minister has previously indicated that if they do not meet this challenge she will consider regulation. Will she confirm that if regulations are necessary they will be robust and enforced?"
Ms May answered with a long response that said it is a "real issue that we need to address".
"We need to work together but I want those tech companies to recognise their social and moral responsibility to work with us to do something about this material," she continued.
She also made several references to work that she and Home Secretary Amber Rudd had done with technology companies. She praised the Ms Rudd's "important work, for instance, with the tech companies, which have come together and formed a global forum looking at how to deal with terrorist material on the internet", and praised herself for having hosted a meeting at the UN General Assembly that was attended by tech companies and countries from across the world.
But representatives of tech companies who have attended those meetings are less glowing about their effects. Several have described them primarily as PR exercises, for which there is little need to fly out all the way to San Francisco.
Despite those criticisms, internet companies are doing more to tackle terror – and making that work as public as they can. Facebook, Google, Twitter and YouTube this summer founded the Global Internet Forum to Combat Terrorism. It is supposed to help create new technological solutions like tools to detect bad content, and pass those findings to smaller companies.
Google, for instance, has been working on counter-speech work, which attempts early intervention before people have actually been radicalised, and tries to change people's mind when they begin searching.
If people appear to be looking for terrorist content or propaganda – like searching "how to join Isis", for instance – then Google will intervene with content intended to change their mind. Google has also given out Adwords grants, so that non-governmental organisations can buy ads on problematic searches for free, on which they can put links to counter-extremist content.
Gadget and tech news: In pictures

Show all 25
The technology companies claim that is a much more effective approach than the one currently being pursued by the UK Government – rather than being compelled to do the inefficient and expensive work of taking down every post, as the Government appears to want them to, they can instead use technological solutions to disrupt the "marketplace of ideas".
But the problem isn't simply practical or technical – it boils down to questions about what exactly technology companies are and do. Social media companies tend to refer to themselves not as publishers, which would make them liable for any content hosted there, but as platforms, a designation for which there is a much less clear regulatory and ethical framework.
"The problem is the very idea of the social media system – it is ungovernable," said Siva Vaidhyanathan, director of the Center for Media and Citizenship at the University of Virginia. "Facebook is designed as if we are nice to each other. And we're not."
Ms May's most recent comments came in the same week that the US committed to some of its most sweeping internet regulation law yet. A bipartisan bill is being introduced in the senate that would force internet companies to be more transparent and critical of the advertising they run online.
"Russia attempted to influence the 2016 presidential election by buying and placing political ads on platforms such as Facebook, Twitter and Google," reads the announcement of the bill, which is backed by senators including John McCain. "The content and purchaser(s) of those online advertisements are a mystery to the public because of outdated laws that have failed to keep up with evolving technology. The Honest Ads Act would prevent foreign actors from influencing our elections by ensuring that political ads sold online are covered by the same rules as ads sold on TV, radio and satellite."
The provisions of the bill are relatively limited – especially when compared with regulations in Europe – but they may be the beginning of more sweeping powers. Tech companies are thought to be stepping up their lobbying efforts in anticipation of more criticism and legislation, and experts suggest that the European powers may come to be more reflected in the US, too.
"I anticipate the EU will be where many of these issues get played out," said Sarah T Roberts, an assistant professor of information studies at UCLA who has studied efforts to monitor and vet internet content. Objectionable content "is the biggest problem going forward. It's no longer acceptable for the firms to say that they can't do anything about it."
Register for free to continue reading
Registration is a free and easy way to support our truly independent journalism
By registering, you will also enjoy limited access to Premium articles, exclusive newsletters, commenting, and virtual events with our leading journalists
Already have an account? sign in
Join our new commenting forum
Join thought-provoking conversations, follow other Independent readers and see their replies