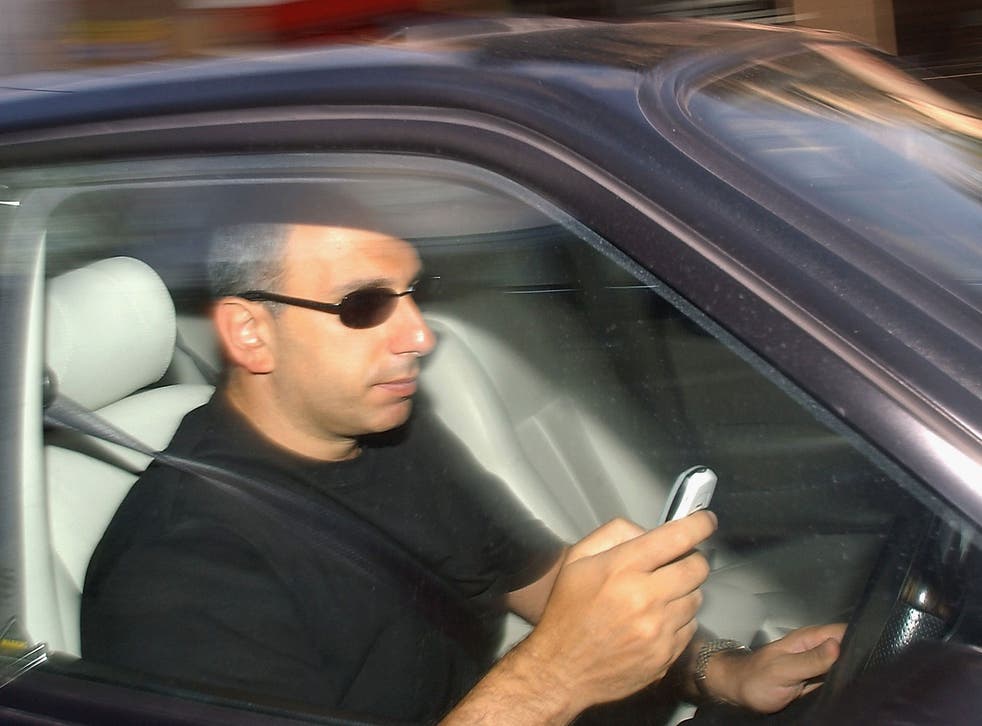 Proposed New York 'textalyser' law would let police check if drivers have been using mobile phones
The bill would let police use 'textalyser' devices to see if a driver was using their phone before a crash
Doug Bolton
Sunday 17 April 2016 10:52 Comments
Lawmakers in New York are trying to introduce 'textalysers' - devices which police could use to check a driver's phone for texts and phone calls made while at the wheel.
The bill, which is currently making its way through the legislature after being introduced by state senator Terrence Murphy in January, specifies the 'textalysers' would be used in the aftermath of a crash, to determine whether any involved drivers were using their phones.
It says any person who is involved in a crash or collision "shall be deemed to have given consent to field testing of his or her mobile telephone" by a police officer. Anyone who refuses to hand over their phone for testing will lose their license.
The bill, if passed, will introduce 'Evan's Law' to the statute books, named after 19-year-old Evan Lieberman, who died in a car crash in 2011. It was revealed in a case following the crash that the other driver, Michael Fiddle, had been using his phone at some point before the collision.
The 'textalyser' is made by Cellebrite, an Israeli computer company rumoured to be the unspecified firm working with the FBI to unlock the iPhone linked to the December 2015 San Bernadino attacks.
Using the device, police would be able to scan suspect's phones to determine whether they had sent messages or made calls at the time of the crash. The law's proponents insist it won't reveal any personal information, such as the contents of texts or calls.
Although state officials believe Evan's Law will discourage drivers from using their mobile phones and help determine responsibility after car accidents, concerns have been raised by civil rights groups over its legality.
Gadget and tech news: In pictures

Show all 25
Lee Tien, a senior lawyer at the Electronic Frontier Foundation, a digital rights group, told the Washington Post: "I think a law that essentially requires you to hand over your phone to a cop in a roadside situation without a warrant is a non-starter."
Additionally, Tien pointed out that police can already determine whether a suspect was using their phone at the time of a crash, by issuing a normal warrant to a mobile network for a list of their calls and text messages.
Critics also say that unlike roadside drug or alcohol tests, there's no need to run immediate mobile phone checks, since the relevant information will remain available indefinitely - call logs don't disappear in the same way the effects of alcohol do.
If the bill comes into law, New York would become the first state to use such technology. It's currently in the committee stage, and still needs to be passed by New York's senate, assembly and governor before it becomes law.
Register for free to continue reading
Registration is a free and easy way to support our truly independent journalism
By registering, you will also enjoy limited access to Premium articles, exclusive newsletters, commenting, and virtual events with our leading journalists
Already have an account? sign in
Join our new commenting forum
Join thought-provoking conversations, follow other Independent readers and see their replies