The 20 most popular old Xbox games played on Xbox Live in 2009

Show all 1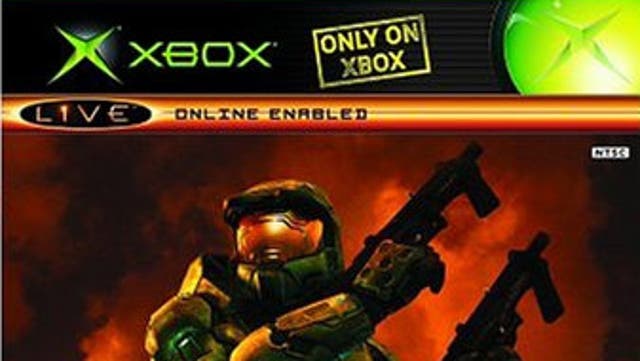 The 20 most popular old Xbox games played on Xbox Live in 2009
The public face behind Microsoft's online game service, Larry Hryb (also known by his handle MajorNelson), has published the top 20 original Xbox games played in 2009.
The Halo series has been a system seller and not just for the 360. For many owners it was the game that convinced them to purchase the console, with its high-paced action and unpredictable artificial intelligence. Halo 3 was the most played Xbox 360 game of 2009, and as Halo 2 was the best-selling Xbox game, it's not surprising to see it as the number 1 Xbox game of 2009.
Many games in the Xbox 360's most popular top 20 found their Xbox ancestors in the Xbox Originals chart. Fable, an ambitiously nuanced role-playing game whose 2008 Xbox 360 sequel Fable II was #3 in 2009's Top 20 Xbox 360 retail games, was at #3, and all of Call of Duty's Xbox releases slot in at places 13 to 15.
Pandemic Studios, the developers of the iconic Star Wars: Battlefront I and II, closed their doors in November 2009 just prior to releasing a reimagining of the Parisian World War II resistance called The Saboteur on Xbox 360, PC and PS3. Pandemic lost nearly all of its 265 employees, with just 35 absorbed by parent company Electronic Arts. Many critics and fans felt that the studio had never reclaimed the heady heights of those first Battlefront games, whose enduring attraction can be seen by their appearances in the chart.
Other titles of note include Crimson Skies, an air combat game whose cult following ensured that it was alive and well as prominent members of the original team worked on Dark Void, due out in January 2010. The Tom Clancy military stealth games Rainbox Six 3 (2003) and Splinter Cell: Chaos Theory (2005) both appear and are part of the same stable of games as February 2010's Splinter Cell: Conviction.
Burnout Paradise was released for 360 and PS3 in 2008 followed by a steady stream of high quality downloadable content, often for free, and though its immediate Xbox precursor Burnout Revenge doesn't appear, the highly praised Burnout 3 does.
Most popular original Xbox* games played on Xbox Live in 2009:
1. Halo 2
2. Star Wars: Battlefront 2
3. Fable
4. Counter-Strike
5. Conker: Live Reloaded
6. Doom 3
7. Splinter Cell: Chaos Theory
8. Star Wars: Knights Of The Old Republic
9. Star Wars: Battlefront
10. Star Wars: Republic Commando
11. Burnout 3
12. Fable: Lost Chapters
13. Call of Duty 2
14. Call of Duty 3
15. Call of Duty Finest
16. MechAssault 2
17. Crimson Skies
18. Guilty Gear XX #Reload
19. Rainbow Six 3
20. Gauntlet Seven Sorrows
*The original Xbox console was produced from 2001 to 2006, the Xbox 360 from 2005 to present. The last Xbox game made was August 2008's Madden NFL 09, though there were just five Xbox games released after November 2006.
Join our new commenting forum
Join thought-provoking conversations, follow other Independent readers and see their replies