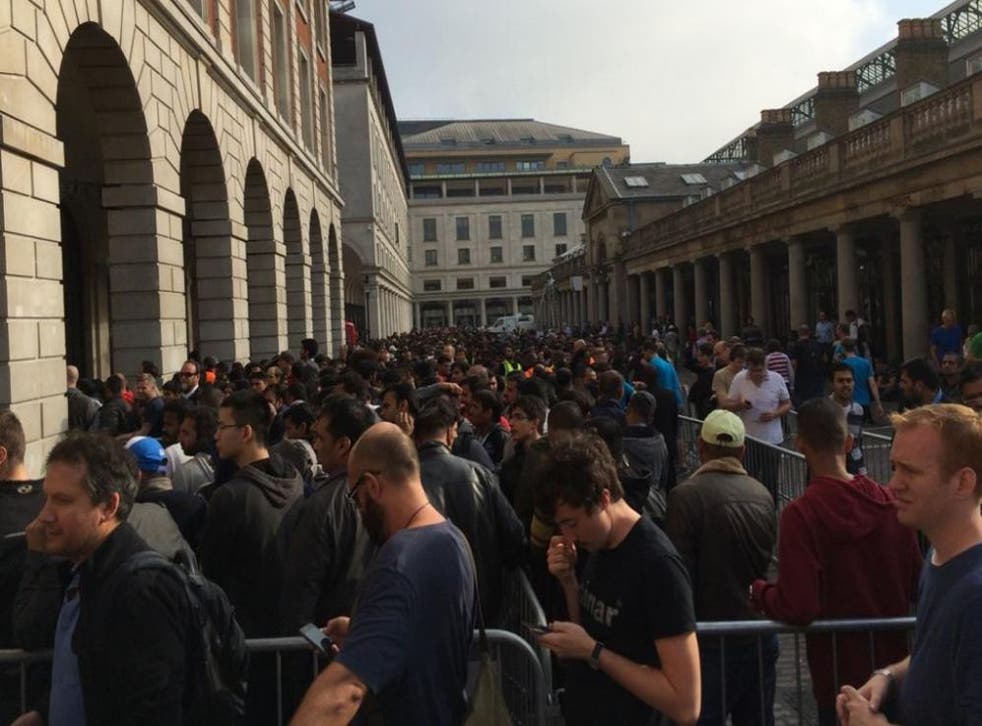 There is literally not a single woman in this iPhone 6 queue
Smartphone launch proves a veritable sausage party
The iPhone 6 and iPhone 6 Plus finally go on sale around the world today and outside Apple's Covent Garden store in London there is already a colossal queue, albeit one with a pretty skewed gender ratio.
I've been staring at this image taken by passer-by Will Perrin for about 15 minutes now, and I still can't find a female anywhere in it..
Of course there were women in attendance for the launch, just not visible from that particular viewpoint, but one thing is for certain: Apple is absolutely nailing the 'guy wearing inoffensive navy t-shirt and wrist watch' demographic.
Early reports suggest demand is particularly high for the larger of Apple's two new devices, the iPhone 6 Plus, seen as the company's first foray into the "phablet" (shudder) market.
The latest iteration of the prized smartphone comes after iOS 8 was released earlier in the week, a new operating system already proving more popular than God.
In pictures: iPhone 6 goes on sale

Show all 12
Join our new commenting forum
Join thought-provoking conversations, follow other Independent readers and see their replies