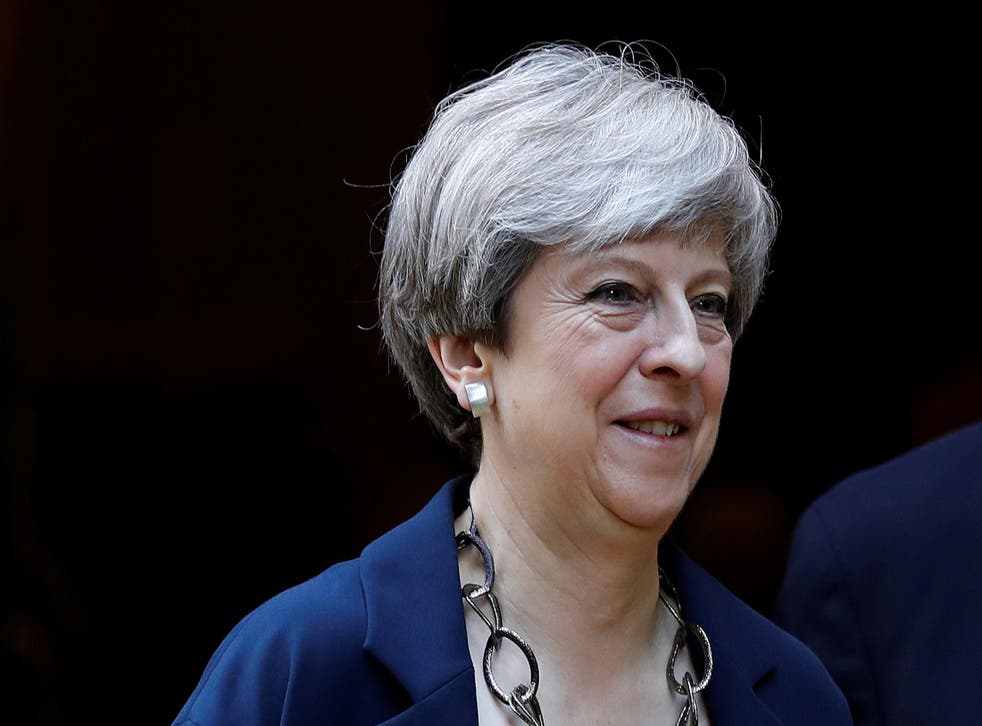 Theresa May's internet clampdown will be a distraction from 'fragile' government situation, activists suggest
The prime minister could launch authoritarian plans to 'restore some of her image as a tough leader', warn the Open Rights Group
The government could push through extreme internet regulation while people are distracted by the current political situation, according to activists.
Theresa May might use her wide-ranging plans for technology – which includes weakening security and increasing censorship – as a way of restoring some of "image as a tough leader", the Open Rights Group has warned. The prime minister might look to automatically censor the internet, for instance, and weaken security in a way that "could put all of us at a great risk of crime", it said.
Despite failing to win a majority at the recent election, Ms May has suggested that she will keep going with her extreme plans. And she might do so specifically because the government's majority is "fragile", he said.
Gadget and tech news: In pictures

Show all 25
Such decisions would help make Ms May look strong and serve as a distraction from the current political situation, including the lack of a majority in parliament and the Brexit negotiations. But they might serve only to put people in danger, he said.
"To push on with these extreme proposals for Internet clampdowns would appear to be a distraction from the current political situation and from effective measures against terror," said Jim Killock, Open Rights Group's executive director.
Such changes are not necessary because the government already has sweeping surveillance powers, Mr Killock warned. Instituting them may only have the effect of making life easier for terrorists, he said.
"Both of these proposals could result in terrorists and extremists switching to platforms and services that are more difficult for our law enforcement and intelligence agencies to monitor," he said.
And the concentration on other issues may go through while parliamentarians and the public are distracted.
"Given that the priority for all MPs is how the UK will negotiate Brexit, it will be especially hard to give the time and thought necessary to scrutinise these proposals," he said.
"It could be tempting to push ahead in order to restore some of Theresa May's image as a tough leader. This should be resisted. With such a fragile majority, greater consensus will be needed to pass new laws.
"We hope that this will mean our parliamentarians will reject reactionary policy-making and look for long-term, effective solutions that directly address the complex causes of terrorism."
Join our new commenting forum
Join thought-provoking conversations, follow other Independent readers and see their replies