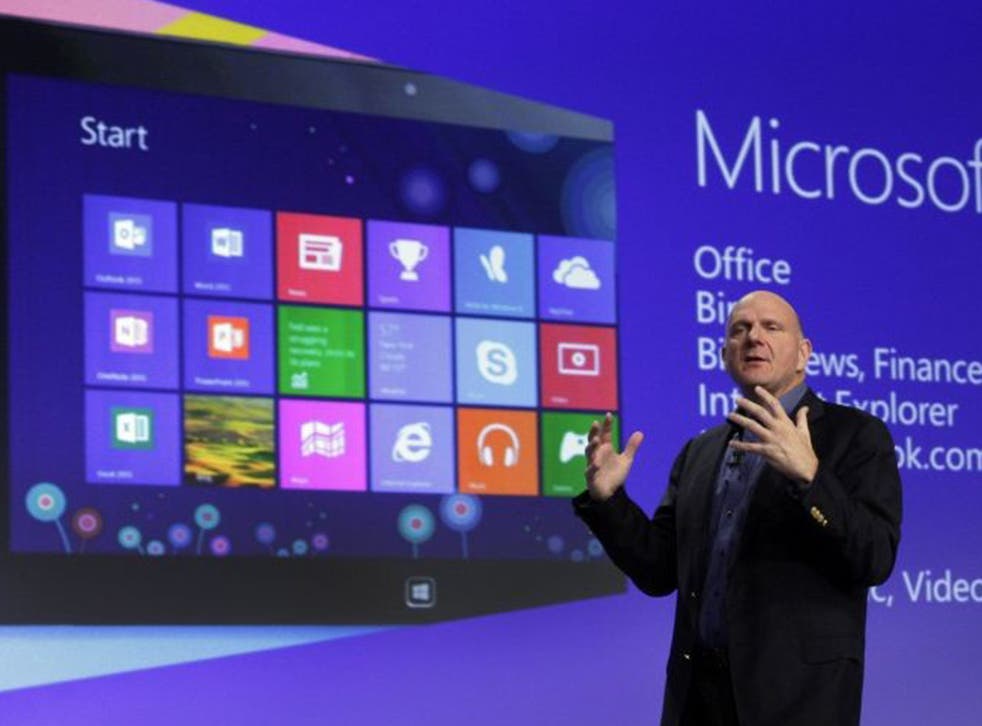 'Titanic' changes at Microsoft: Will CEO Steve Ballmer create an ecosystem to rival Apple's?
There have long been promises for Microsoft to become a "devices and services company", but just how this will look remains unclear
Microsoft CEO Steve Ballmer is set to reveal a massive restructuring of the company on July 1, according to sources speaking to the Wall Street Journal's technology blog, All Things D.
The changes are reportedly being overseen almost solely by Ballmer, with an end goal of changing Microsoft into a "devices and services company" – focusing on devices such as the Windows Phone, the Xbox and Microsoft Surface, and services like SkyDrive, Skype and Bing.
This new direction was indicated in the company's 2012 shareholder letter where Ballmer stressed the need for Microsoft to continue to deliver cloud services - for both consumers and enterprise - as well as "firmly establishing one platform, Windows" across a range of devices.
The Verge is reporting that Ballmer is considering reorganizing the company into four distinct divisions - enterprise business, hardware, applications and services and a group focused on operating systems – whilst also focusing on greater cohesion between Windows 8 and the Windows Phone operating system.
Creating unified ecosystems for mobile and desktop seems to be a common theme for big tech companies at the moment, and might position Microsoft to challenge the king of the ecosystem - Apple - more effectively.
Apple's WWDC conference attracted a lot of attention for its iOS 7 redesign, but it also unveiled a number of features that will tie together iOS, the upcoming OS X Mavericks, and its cloud services. There was a new Apple Maps app for desktop; a rebooted calendar app with an improved notification system synced across devices; iBooks for the desktop with streamlined notes and annotations; and even a revamped cloud-centric iWork for desktops, phones and tablets - slick enough to pose a challenge to Office.
You can compare these changes with Microsoft finally offering Office for mobiles (only for Office 365 subscribers – again, pushing users into the cloud); its shared tile-based UI for Surface, Windows Phone and the new Xbox One (though it's important to note that a shared look is not the same as a shared platform for developers – there are still separate Windows Stores for Phone and Surface); as well as the revamp of Outlook into a unified mail-and-calendar system, making the programme available for free at the beginning of this month.
For every Apple feature there seems to be a Microsoft twin, and vice versa: we might, for example, consider Apple TV as a 'console' to rival the Xbox. Although there's currently no games involved (yet - see the final chunk of this article) for the box's status as Apple's "hobby" it's not doing so badly, especially considering sales figures - around 6.5 million in the last 12 months.
Whatever changes Ballmer announces on July 1st, it seems they'll be pretty substantial:
"It feels like it is going to be titanic — that Steve is doing this change for his legacy," a source told All Things Digital. "And it's the first time in a long time that it feels like that there will be some major shifts, including some departures."
Some departures from the executive level are to be expected in any major reshuffle, but many hope that Microsoft will be leaving behind old practices as well.

Join our new commenting forum
Join thought-provoking conversations, follow other Independent readers and see their replies