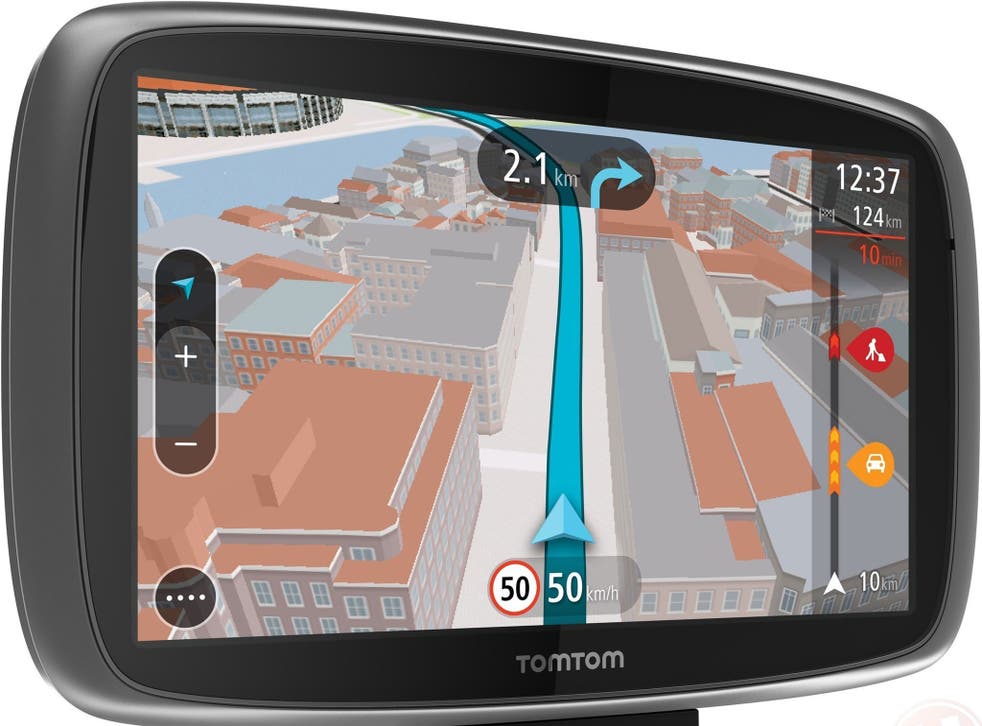 TomTom Go 6000 satnav review: Your smartphone might have GPS, but this device won't rack up roaming charges
David Phelan assesses whether anyone really needs a dedicated satnav now
The smartphone in your pocket – does it have GPS? Thought so. And if it's an iPhone or Android handset chances are it has turn-by-turn voice instructions, too. So why would you want to buy a standalone personal navigation device, such as the ones that TomTom has built its name on?
Well, for a start, you might want to use it overseas and most mobile phones will start racking up prohibitive roaming charges as it checks the network for details. Only Nokia phones offer extensive mapping capabilities without a data connection, for instance.
And for full driving directions, chances are you'll use a lot of data. A dedicated satnav has all its maps on board, unlike an iPhone say where bits of mapping are downloaded as needed.
The latest device from TomTom is big – the 6000 has a six-inch display, bigger than almost any mobile. This makes it less portable than a mobile, of course, but since the car will be carrying it, this isn't a problem. Smaller cars may make you feel it's taking up a lot of your screen real estate, mind. It also comes with full or partial mapping for 45 countries in Europe.
The next advantage TomTom boasts is evident as you unpack it – it comes with a windscreen mount which is simple and easy to attach. Press the sucker to the glass and twist. Result: a strong mount that won't fall off but is quick to release. This is a better solution than balancing your smartphone somewhere on the dashboard where it won't tumble off as you corner but still has access to the satellites it needs for information.
This TomTom has a different operating system from previous models. Where before you merely had to touch anywhere on the screen and it would immediately leap from map to menu or back, here you have to touch the menu symbol in the bottom left corner. That's because you can do other things, such as pinch-to-zoom on the screen to enlarge a map, say, even when you're mid-route.
The menu offers a search option to tap in the postcode of your destination, say, on the QWERTY keypad that appears onscreen. This feels more accurate than on some satnav screens and it's quick to enter the address, with the top of the capacious screen showing suggested places on the left, and places of interest on the right.
Don't want to plan a route right now? You can report speed cameras, check out nearby parking and more. And once you start driving you can choose between 2D and 3D views, the latter having 3D buildings to help guide you, and though these are rendered drawings that only approximately resemble the bricks and mortar around you, they are an additional way to help you find your bearings.
Overall, the new operating system is slicker than before, though it takes a little adjustment. Once you've plotted your route, TomTom's advanced features come into play.
Traffic, for instance. TomTom is tremendous at route decisions and has considerable traffic information available. If it spots a jam further down the road it can offer you an alternative or automatically switch to it as you choose. If no alternative is available, at least you know you're going to be stuck in a jam, which is better than just finding yourself stuck. In our tests the TomTom knowledge was impressive – orange icons warned of the slowdown, predicted pretty accurately how long it would last and when it would hit. The Go 6000 has lifetime traffic information, which is handy. TomTom Traffic covers more than half of the countries mapped on the Go 6000 – 25. Map updates are often a way a navigation company earns more money but this model has lifetime map updates, too.
Satnavs need to be speedy – there's no point in the machine's voice calling out to take the next exit from the motorway as you're sailing past it. And if you do miss a turn, you want the gadget to be more on the ball that you were and come up with a new route as fast as possible.
TomTom has always managed to deliver instructions in good time, though some earlier models took a moment or two to re-route you. The Go 6000 is near-instantaneous, to the point that you briefly wonder if you made a mistake at all, it responds so quickly.
Of course, there's one way TomTom can't win: the price. The cost of those directions on your mobile phone is pretty much nil – in your home country at least. The Go 6000 costs £299. And if you feel you don't need the expansive six-inch display, there's the smaller but still substantial Go 5000 for £249.
That's a lot more money, but then, the advantages are considerable. There's no denying the convenience of the smartphone's GPS smarts, though not everyone has a smartphone, of course. If you do, please remember your charger if you want to have a hope of making a phone call at the end of your journey. Even so, the outstanding traffic information, super-speedy re-routing and big screen of the TomTom make it worth a look.
Join our new commenting forum
Join thought-provoking conversations, follow other Independent readers and see their replies