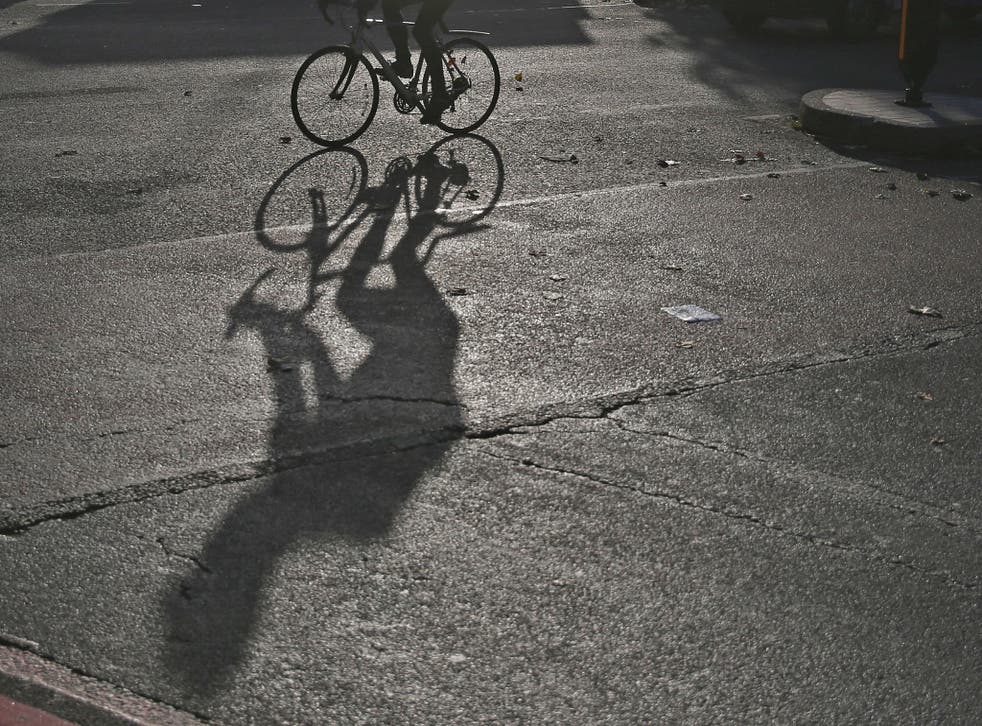 Traffic lights in London to recognise cyclists and give them more time as part of new safety plan
Transport for London is trialing new technology that will be able to make smart adjustments for how roads are being used
Andrew Griffin
Sunday 07 June 2015 22:55 Comments
New traffic light technology will be able to recognise cyclists and adjust how traffic moves in an attempt to keep them safe.
Safety for cyclists in the capital has been under intense scrutiny in recent weeks, with six cyclists killed already this year. All of those that have died have been killed after collisions with lorries.
The new technology hopes to give cyclists more time, in an attempt to avoid further crashes and problems. It can spot cyclists and then make adjustments to how the lights work, giving riders time to get safe.
The trials, taking place along Cable Street on one of London's cycling's superhighways, detect the numbers of cyclist travelling along a route.
This enables the traffic signal timings to be adjusted to give more green time when there are high numbers of cyclists at key junctions during peak periods.
The trials are testing two types of new technology - one radar-based and one thermal-based, which measures the heat of riders as they enter the detection zone - to measure their effectiveness in detecting cyclists.
Transport for London (TfL) will carry out three additional trials along the cycle superhighway network to test both, with different junction designs as they assess the possibility of introducing them across the capital.
By using the data from the detection technology, TfL plans to make the timings at the traffic signals reflect demand on a second-by-second basis, helping to provide immediate benefit to cycle flow at junctions.
Subject to the outcome of these further trials, TfL will look to expand the use of the technology as part of wider cycle infrastructure investment in London.
London mayor Boris Johnson said: "Once again, London leads the way as we host world-first trials of technology that has the potential to bring significant benefits to cyclists.
"With record numbers taking to two wheels, we are doing everything we can to make our roads more inviting places to be."
Additional reporting by Press Association
Register for free to continue reading
Registration is a free and easy way to support our truly independent journalism
By registering, you will also enjoy limited access to Premium articles, exclusive newsletters, commenting, and virtual events with our leading journalists
Already have an account? sign in
Join our new commenting forum
Join thought-provoking conversations, follow other Independent readers and see their replies