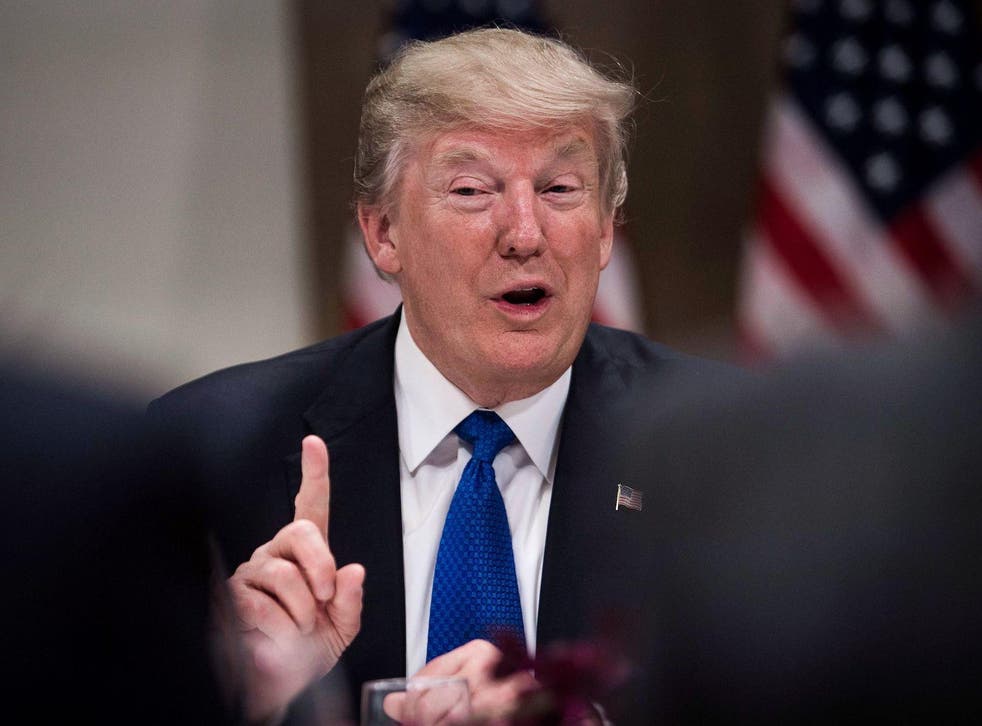 White House confuses Iraq with Iran and says Trump met with Iranian president
US leader did not meet Hassan Rouhani, despite post on official YouTube account
The White House appears to have confused Iran and Iraq in a YouTube video, and suggested that Donald Trump met with the Iranian president.
A video of a meeting between Trump and Iraq's president, Barham Salih, was titled "President Trump Participates in a Bilateral Meeting with the President of the Republic of Iran" on the White House's official YouTube channel.
A meeting between Trump and Iran's president, Hassan Rouhani, would have been notable given the ongoing tensions between the two countries.
But the title actually seemed to be the result of a mix-up by the White House, which appeared to have confused the two countries, presumably as a result of their similar names.
The meeting between the two presidents took place during the World Economic Forum in Davos.
World news in pictures

Show all 50
In the video, which shows a press conference after the meeting, Mr Trump does identify Mr Salih accurately. He begins the video saying that it is "great to be with the president of Iraq".
"We're obviously working on a lot of things together," he says. "We're working on military, we're working on Isis – we have a whole host of difficult things to discuss, and some very positive things also.
"We've been friends and the relationship is very good and I just want to thank you very much."
Salih then went on to speak about their co-operation. Members of the press asked Trump whether he was planning to move troops out of Iraq – something its parliament has called for in the wake of the killing of Qassem Soleimani on Iraqi soil – but neither president gave any indication that would happen.
Reports suggested the topic was discussed, however.
The video has only been viewed around 1,000 times, and is one of many posted on the official White House account around meetings in Davos.
Join our new commenting forum
Join thought-provoking conversations, follow other Independent readers and see their replies