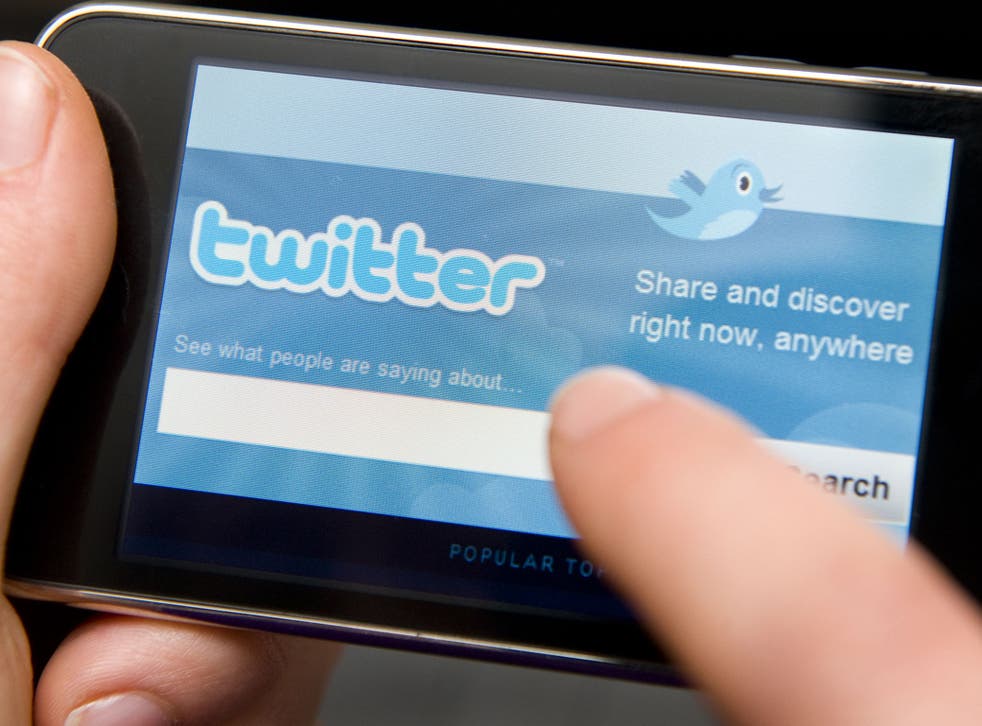 Twitter reaches 10 million UK users
It's the website that offers its users a front row seat to the never-ending feud between Lord Sugar and Piers Morgan, the place to rant when contestants are voted off unscrupulous reality shows, and a window into just how "on message" our politicians and government figures really are. It should come as no surprise, then, that more Britons are addicted to Twitter than ever before.
Click HERE to view graphic
The social network has just passed ten million active users in the UK. Worldwide, there are 140 million, but we're only lagging behind the considerably larger potential user bases of the US, Brazil and Japan. And in comparison to other countries, Britain is more likely to use the service "on the go" as its creator Jack Dorsey originally intended when he sketched out the blueprints for the site 12 years ago. Some 80 per cent access the site regularly via their mobile phone compared to the global average of 55 per cent.

But in its early years, Twitter was the best kept secret in the technology world. Jonathan Markwell, a 31-year-old entrepreneur from Brighton, became the site's first British user on 12 July 2006. Keen on following start-up businesses, he tweeted a response to an announcement by @ev (Evan Williams, former Twitter CEO).

"I had a feeling it could be popular but I must admit it was seven months before I first tweeted," he told The Independent yesterday. "And in 2008 when I was using it loads I still wasn't convinced it would break into the mainstream." Nevertheless, it was "extremely important" to him setting up his own business (The Skiff, a community enterprise in Brighton). "I can directly attribute over £50,000 of consulting revenue to connections made via Twitter and it now probably plays a part in most of my business relationships," he said.

The key to Twitter's growth, Mr Markwell says, is that it was suddenly rendered more accessible by an influx of well known Tweeters. "The turning point, and the point when it became mainstream, was when celebrities and politicians started using it," he claimed. Some popular figures, including Barack Obama and Justin Bieber, hold sway over more followers than some European countries.

Not only do users feel they have direct access to big name stars, but they can also build relationships on a smaller scale. Nicola Morgan, author of Tweet Right: The Sensible Person's Guide to Twitter, said the site was beginning to reach the level of saturation that Facebook, which boasts 30 million UK users, has already achieved.

"It very cleverly mirrors how we behave in real life, and how we get on as human beings. It's a great way to be social without having to get dressed," she said. "I use Facebook as well, but they're very different. Twitter is more public, more frenetic, it's like a large group of people meeting together, whereas Facebook is more like having a close conversation with a few friends."

Some are notably less enthusiastic. Acclaimed American writer Jonathan Franzen declared it "unspeakably irritating" last year, and there remain unsolved issues over trolling, cyberbullying and just how to police people's tendency to break injunctions and name participants in criminal trials. But British businesses (140 of whom have already paid to promote their products on the site) and the wider public seem happy to Tweet away for the time being.
Join our new commenting forum
Join thought-provoking conversations, follow other Independent readers and see their replies