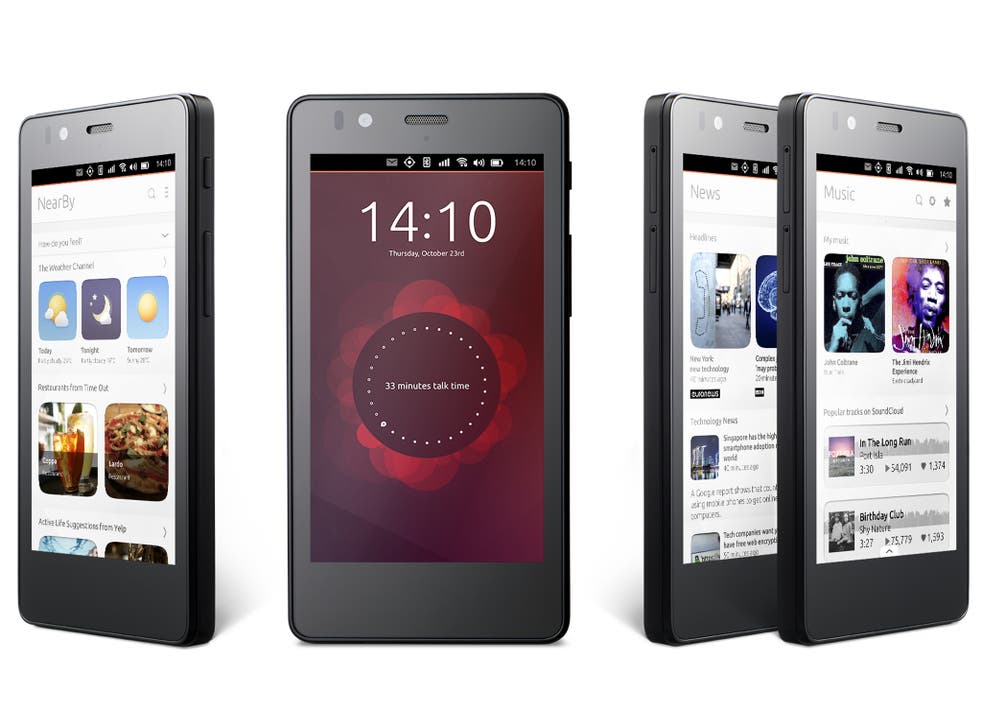 Ubuntu smartphone arrives to take on iOS and Android, will be sold in a run of flash sales
BQ Aquaris E4.5 Ubuntu Edition will be the first phone with the mobile version of the open source operating system, which gets rid of lock screens entirely
The first mobile phone running the Ubuntu operating system will be released next week.
The phone will be made by Spanish company BQ, and is an adaptation of a phone that normally runs Android.
Instead it will run the Ubuntu Phone operating system. That is a re-purposed version of Ubuntu, the free and open source Linux operating system, that has been shrunk down for phones.
The operating system's features include the fact that it has no lock screen. Applications will unlocked when needed, and the screen instead shows a circle in the middle that visualises what's happening on the device.
The operating system includes common applications like Facebook and YouTube, and built in utilities like a calculator and email.
But as well as the operating system and the mid-level specifications — which allow the phone to be sold for only €169.90 — the company hopes to drive interest by offering the phone through a number of flash sales.
They will begin across Europe from next week.
Join our new commenting forum
Join thought-provoking conversations, follow other Independent readers and see their replies