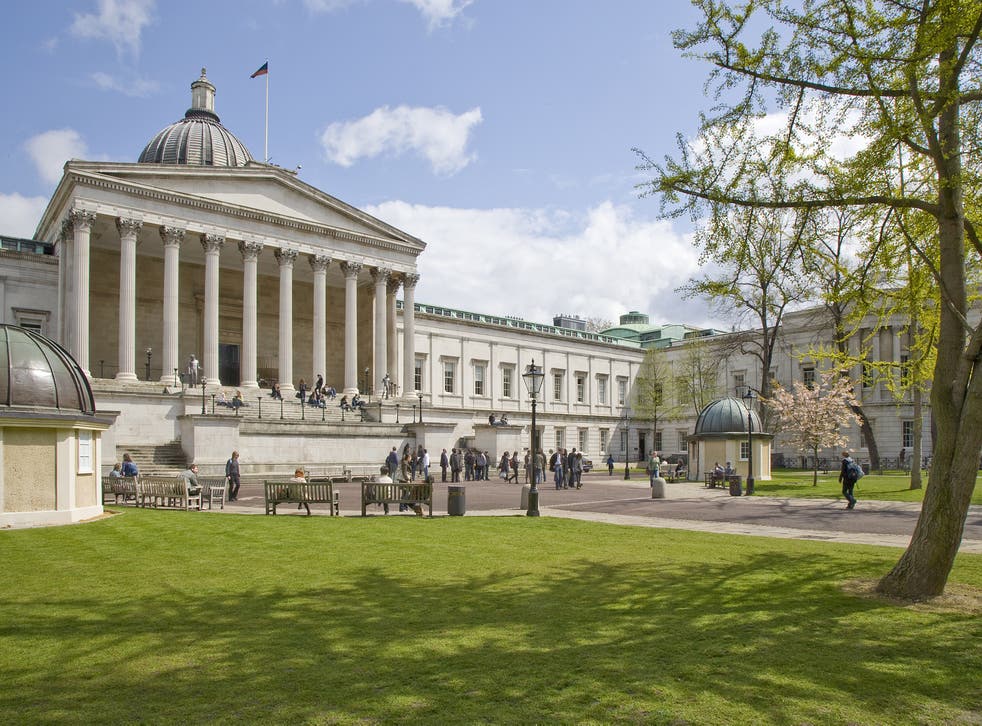 #BelloGate: Thousands of UCL students sent YouPorn, Sarah Palin and Ukip links in email hack
University College London has now closed down the 'all-students' email address after a thread with roughly 3,000 messages included jokes, sign-ups to porn sites and numerous requests for it all to stop
University College London's (UCL) email database suffered a meltdown last night after a spam email was sent to every student – all 26,000 of them – opening up a black hole of an email thread with as many as 3,000 replies.
The first message purported to be from the generic email thread of UCL Provost Michael Arthur at 10.47pm last night, simply – and cryptically – reading just "bello". It is thought it was hacked or at least spoofed.
With the internal email address of 'all-students@ucl.ac.uk' now visible to all, a mass email thread from irritated students commenced and, as you can expect, also had jokers taking full advantage of the security breach.
In emails shown to the Independent, some recipients began cordially replying "bello" to the initial message, before one understandably exclaimed: "STOP SPAMMING PEOPLE!!!!!!!".
Desperate pleads for people to stop hitting 'reply all' were left unanswered, as the countless emails kept bouncing into people's inboxes before the obligatory attempts at humour began.
"Bello, is it me you're looking for" was a call ricocheting in the bottomless pit of emails that included sign-ups to YouPorn, the One Direction mailing list, Ukip and the Sarah Palin Channel.
By late last night a parody Twitter account @UCLBello had been retweeting screen shots of emails and #BelloGate was trending in the UK.
A lot of annoyed students said on Twitter that they woke up to between 2,500-3,000 emails and are now sifting through the lot.
UCL has since closed down the list and apologised to students this morning: "I am sorry to inform you that overnight, multiple emails (perhaps up to 1,000) have been received by students on an all-student email list.
"Some of these purport to come from the UCL President & Provost, Professor Michael Arthur via the previous Provost's e-mail address, provost(at)ucl.ac.uk. However, unfortunately, the problem is now being compounded because students appear to have access to the this all-student list, and their emails of complaint at the spamming are now going to all-student recipients.
"UCL ISD [Information Services Division] are investigating this problem as a matter of urgency and are attempting to ensure that all access to the affected list is shut down for the time being.
"In the meantime, please ensure that if you are receiving these emails, you do not respond to the list, as this is compounding the quantity of email being sent."
"Apologies for the inconvenience that this has caused."
PhD student Michael Firman told The Independent he was lucky enough "to catch it early and set up an email filter as it started".
UCL has said that its IT department are looking in whether the first email, sent from the Provost's old address, was hacked.
Join our new commenting forum
Join thought-provoking conversations, follow other Independent readers and see their replies