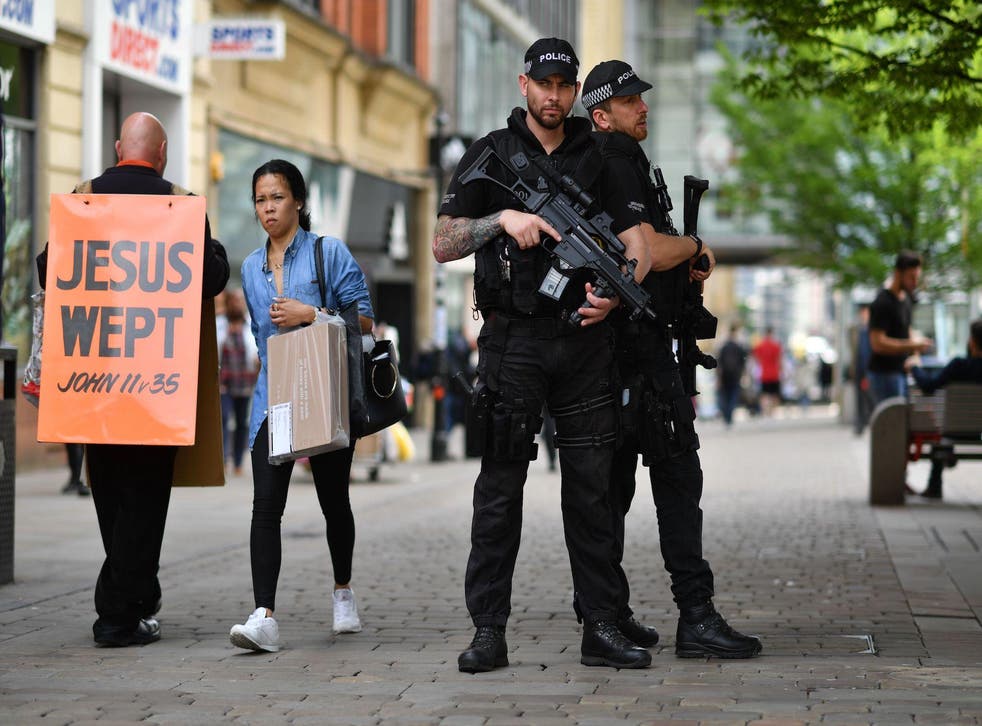 UK government pressuring technology companies to let it read private messages
Keeping messages safe is impeding terrorist investigations, security minister Ben Wallace said
The government is going to pressure internet companies to let it read people's private messages, according to ministers.
Officials have hit out angrily at technology companies, like WhatsApp and Apple, that include encryption in their platforms to keep them secure. The companies and other experts have argued that such encryption keeps messages from being read by hackers or anyone else – but the government has attempted to force them to break that security anyway.
Now security minister Ben Wallace has hit out at those companies who say it is impossible to comply with the government's weak security and that they will refuse to do so.
Manchester explosion in pictures

Show all 37
Ministers would be prepared to get tough with internet firms through measures such as law changes or financial pressures, he told Radio 5Live's Pienaar's Politics.
Asked about the kind of sanctions, he said: "We are open to all the measures."
Mr Wallace went on: "I think the answer is we will be putting pressure on them.
"I'm not going to sit here and pick off the top of my head whether that would be through financial or legal ways but we think they can do more, they have the money to do more and some companies do do more.
"This is not every single company, some companies are absolutely engaged."
The intervention comes as both main parties put security at the heart of their election campaigns in response to the deadly Manchester bombing.
Twenty-two people were killed and dozens seriously injured when a bomb was detonated, as fans left an Ariana Grande concert on Monday night.
Mr Wallace expressed frustration over encrypted messaging apps in the fight against terror, saying: "The challenge is not that we are not getting information from the streets.
"The challenge is the sheer scale of what we are getting and the growth of it and at the same time when we need to follow up that information, the encryption that is out there and the technology makes it very, very hard to follow it up."
Repeated leaks to US media of information about the terror attack, including crime scene pictures, have been condemned as "unacceptable" by the Prime Minister and senior ministers, he said.
However he said intelligence sharing would continue between both nations after assurances were given by US counterparts to senior counter terrorism officers.
Join our new commenting forum
Join thought-provoking conversations, follow other Independent readers and see their replies