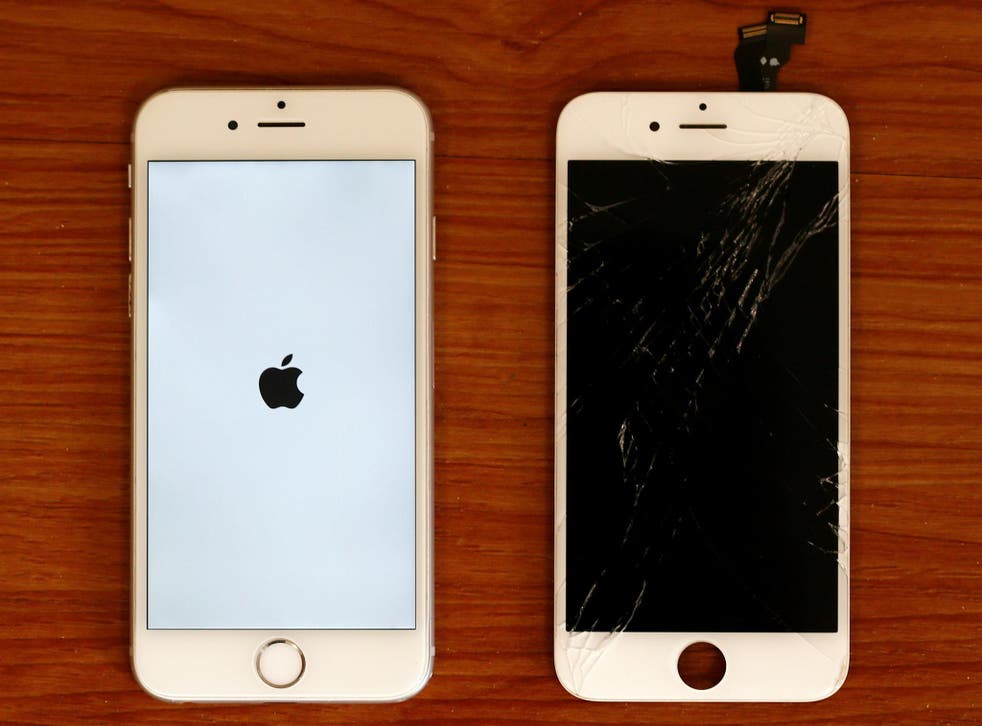 Unbreakable smartphone screens could become a reality thanks to new self-repairing material
It can cost a lot of money to replace a shattered mobile display
Researchers say they've managed to create a new type of material that can repair itself.
The announcement has raised hopes for the creation of self-healing smartphone screens, which have always seemed little more than a distant hope.
If the polymer, called polyether-thioureas, was to eventually be used in phones, it could potentially save consumers hundreds in expensive screen repair costs.
Gadget and tech news: In pictures

Show all 25
The material was developed by researchers at the University of Tokyo, who published their findings in the the journal Science.
"Here, we report that poly(ether-thioureas) such as TUEG2 and TUEG3 anomalously form amorphous materials, despite carrying dense H-bonding thiourea units," they wrote.
"More interestingly, these materials are highly robust mechanically yet can readily be repaired by compression at fractured surfaces."
When it shatters, all you need to do to fix it is apply pressure with your fingers.
What's more, the material doesn't need to be heated up beyond room temperature, in order to be fixed.
"During the isolation of TUEG3, we noticed that cut surfaces of this polymer are self-adhesive despite their rigid and nontacky nature," the paper continues.
"In fact, cut pieces of a 2mm-thick rectangular sheet of TUEG3 (10 x 20mm) formed a merged sheet that withstood a 300g load, when their fractured surfaces were manually compressed for 30s at an ambient temperature of 21ºC."
At 24ºC, the polyether-thioureas sheet completely recovered its original mechanical strength within six hours.
It can cost well over £100 to repair a smartphone screen, and the process can also be highly inconvenient.
"Healable polymers with enhanced longevity and reliability are particularly attractive as next-generation materials for the realization of a sustainable society," the researchers added.
Join our new commenting forum
Join thought-provoking conversations, follow other Independent readers and see their replies