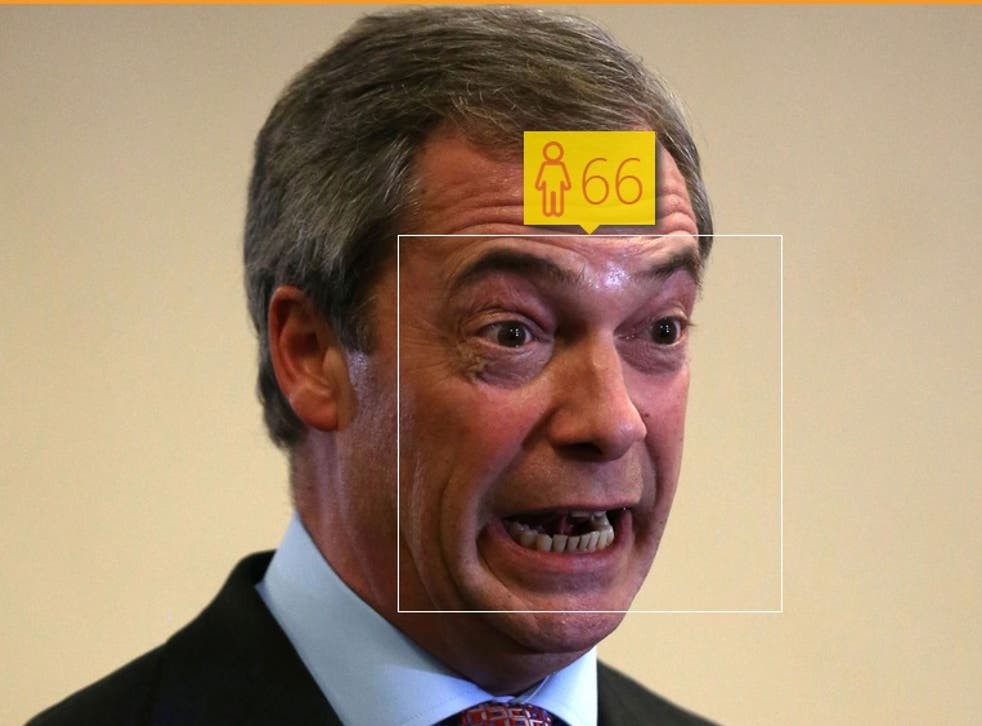 Uploading pictures to find out how old you are gives Microsoft the right to post them wherever they want
Company and its affiliates can 'publicly display' the pictures — and has the right to do so alongside your name
Andrew Griffin Comments
Uploading photos to Microsoft's viral How Old Am I app lets the company post them anywhere on the internet along with your name.
The app gives users the chance to upload photos and have Microsoft's systems analyse them and guess their age and gender. Microsoft has said that the system uses the photos to teach itself to guess better — but they could also use them across rest of the internet, too.
By putting pictures up you are granting the company, "its affiliates, and necessary sublicensees" the right to be able to use the pictures across all of their internet businesses, according to the terms.
The terms allow Microsoft or any of its affiliates to "publicly display", reproduce and edit the pictures. It also allows them to "publish your name in connection" with the pictures.
Microsoft says that it doesn't claim ownership of the pictures that are uploaded to the service.
Visiting the site, at How-Old.net, gives users the option to upload photos as well as to "Read the story behind this demo". But at the bottom of the page are the site's Terms of Use. They are uploaded as part of the broader terms of Microsoft's cloud computing platform, which the app accesses to work.
Register for free to continue reading
Registration is a free and easy way to support our truly independent journalism
By registering, you will also enjoy limited access to Premium articles, exclusive newsletters, commenting, and virtual events with our leading journalists
Already have an account? sign in
Join our new commenting forum
Join thought-provoking conversations, follow other Independent readers and see their replies