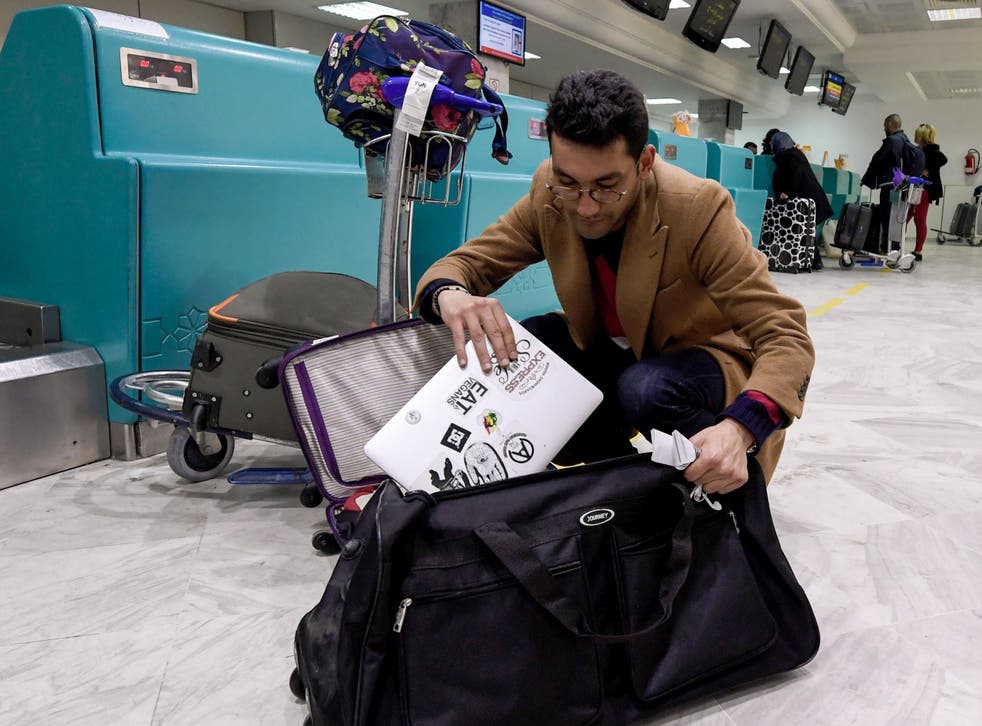 US 'likely' to expand electronics ban to UK flights
A decision could be announced this week
The US is considering expanding its electronics ban to all flights departing UK and European airports, according to a new report.
Passengers travelling to the US would not be able to board a US-bound plane carrying any electronics larger than a mobile phone.
Laptops, tablets and cameras would instead need to be checked-in ahead of flights and stored in the cargo hold.
Gadget and tech news: In pictures

Show all 25
CBS News reports that the Department of Homeland Security could make a final decision "in the next few weeks", and that an extension of the ban is "likely".
A tweet sent by aviation analyst Alex Macheras backs up the report.
However, Mr Macheras claims the White House will make an official statement this week.
The crackdown is likely to leave both business travellers trying to complete work on their laptops, and holidaymakers hoping to entertain themselves by watching films and TV shows stored on their devices, frustrated.
A potential expansion to the electronics ban, which affects nine airlines flying from ten specific airports in Jordan, Egypt, Turkey, Saudi Arabia, Kuwait, Morocco, Qatar and the United Arab Emirates, was also reported last month.
The UK announced similar measures shortly after the US introduced its ban.
The UK ban prevents travellers on direct flights from Egypt, Jordan, Lebanon, Saudi Arabia, Tunisia and Turkey from carrying any device larger than 16cm long, 9.3cm wide and 1.5cm deep on-board.
These include laptops, e-readers, tablets and even some larger smartphones.
Join our new commenting forum
Join thought-provoking conversations, follow other Independent readers and see their replies