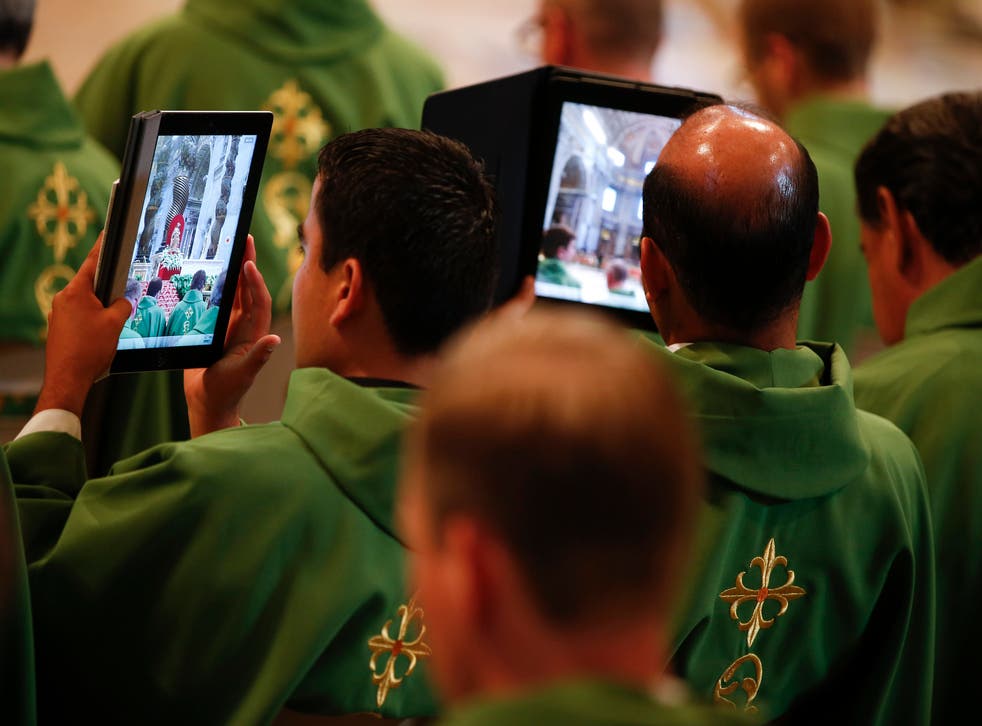 Vatican: Jesus Christ sent 'the world's first tweets'
Cardinal Ravasi described Christ as composing messages that were 'full of meaning' in 'fewer than 45 characters'
James Vincent
Thursday 26 September 2013 15:24 Comments
A Vatican cardinal has described Jesus Christ as the world's first tweeter because his sayings were "brief and full of meaning".
Gianfranco Ravasi, who serves as the president of the Pontifical Council for Culture, made the comments on Wednesday at a press conference.
He described how Christ "used tweets before everyone else, with elementary phrases made up of fewer than 45 characters like 'Love one another'".
The cardinal also emphasised the importance of modern technology for the church, saying "if a cleric, a pastor is not interested in communication, they are defying their duty."
The Catholic Church has embraced Twitter, with Pope Benedict XVI setting up the office's official account in November 2012. Pope Francis - the first pope of that name - took on the account after assuming the office and currently has more than three million followers.
Whilst the Pope is not directly responsible for composing or typing out his account's tweets (especially as they are issued from nine different accounts – each in a different language) he does reportedly "approve" them.
In July this year Francis even suggested that the Church would grant Twitter followers indulgences - a theological concept that reduces the amount of times Catholics must spend in purgatory.
Whilst they do not absolve sinners of their crimes, indulgences do reduce the amount of punishment individuals receive. They gained a bad reputation in the Middle Ages when corrupt members of the clergy offered them in exchange for money, but can now be gained by a variety of activities including good works and prayers.
Pope Francis has attracted attention for his unorthodox approach; notably shunning many of the luxuries associated with the papal office as well as making progressive statements regarding the Church's attitudes towards homosexuals, women and non-believers.
In a recent interview he criticized the Catholic Church for its 'obsession' with gay marriage, abortion and contraception, adding: "We have to find a new balance; otherwise the moral edifice of the church is likely to fall like a house of cards, losing the freshness and fragrance of the Gospel."
Register for free to continue reading
Registration is a free and easy way to support our truly independent journalism
By registering, you will also enjoy limited access to Premium articles, exclusive newsletters, commenting, and virtual events with our leading journalists
Already have an account? sign in
Join our new commenting forum
Join thought-provoking conversations, follow other Independent readers and see their replies