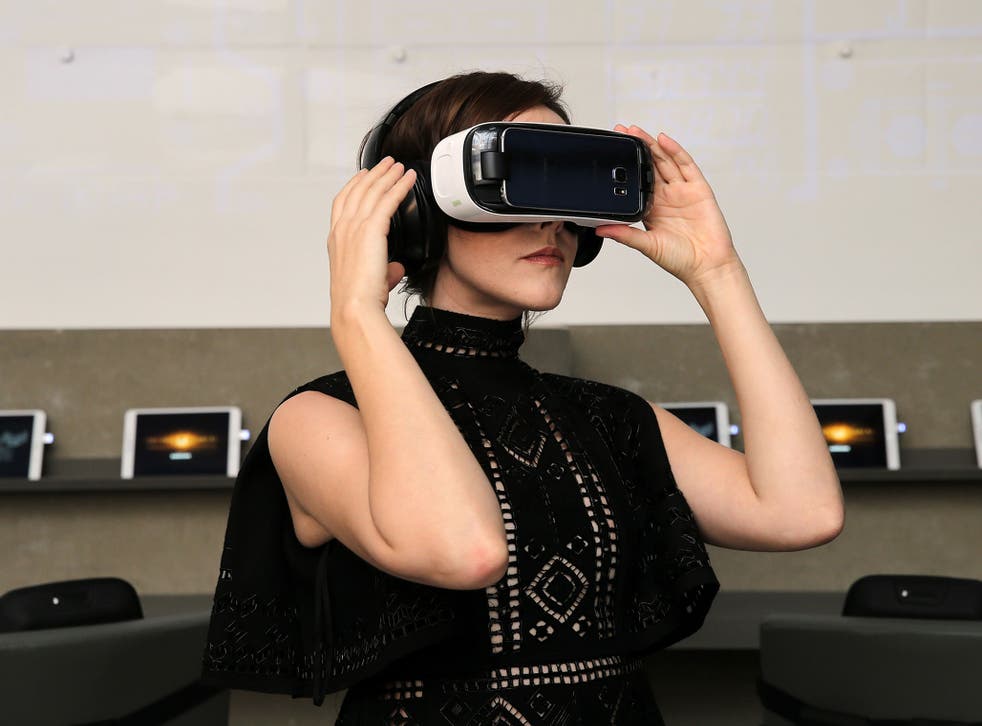 Virtual reality will not challenge real brothels, sex workers say
VR is set to be one of the biggest themes out of the upcoming CES gadget conference — and one of the legal brothels that is based nearby has weighed in on the effect it will have on its business
Virtual reality technology is unlikely to kill off real sex work, according to people working in the business, even if the biggest predictions about it come true.
VR has been said by some to be the next big trend in technology — and will be central to the upcoming Consumer Electronics Show, where companies show off what they are working on. But a legal brothel based nearby says that it sees no threat from the technology.
Virtual reality allows people to strap on a headset and move around a world as if they are really there, with the image changing as they move their head for an immersive experience. But that experience will never be enough to threaten the business of real sex workers, they say.
"I agree that virtual reality technology will unavoidably change the sex industry, but I feel that it will more likely replace pornography than prostitution," wrote one sex worker identified as Marly, who works at the Nevada-based legal brothel Sheri's Ranch.
"I think it will take more than a 'sex simulator' to put me out of business, mainly because I offer so much more than sex. But, I suppose only time will tell."
Sheri's Ranch has been described as "CES's favourite brothel" by US-based Re/Code. It is based not far from Las Vegas where the event is held, and claims to see its business rise by 70 per cent when the show is being held.
"To be sure, many adult entertainment entities, including Nevada's brothels, have their eyes keenly focused on CES 2016 as they anxiously await announcements about the latest VR technology that could propel sex-for-money businesses into uncharted territories," Sheri's Ranch wrote in a blog post.
We need to talk about porn
One sex worker, identified as Amber Lynn, suggested that there are advantages of virtual reality pornography and sex over visiting legal brothels.
"Not the least of which is that it could very easily fit into a person's busy schedule," she wrote. "In a future world of VR sex, there wouldn't be any travel time or flight costs. Heck, a guy wouldn't even have to go through the trouble of taking a shower before seeing a virtual prostitute."
But that same ease could lead to other kinds of cost, Ms Lynn wrote.
"Sex that comes so effortlessly will eventually become passionless and mundane," she wrote. "People will forget how gratifying and exciting a genuine tryst can be.
"Easier isn't necessarily better, especially when it comes to enjoying the breadth of what life has to offer."
Others worried that the eventual introduction of virtual reality technology and pornography could end up cutting men off from women, encouraging anxieties about their own sex life rather than overcoming them.
Gadget and tech news: In pictures

Show all 25
"I think that in the future many men may use VR for sex because they lack experience and are extremely nervous in situations with women," wrote a woman identified as Red Diamonds.
"If men begin to rely on virtual environments to satisfy their sex life, rather than having a legal courtesan help them overcome their sexual anxieties, they will be less inclined to date real-life women and more likely to be trapped in a less-fulfilling virtual world."
Join our new commenting forum
Join thought-provoking conversations, follow other Independent readers and see their replies