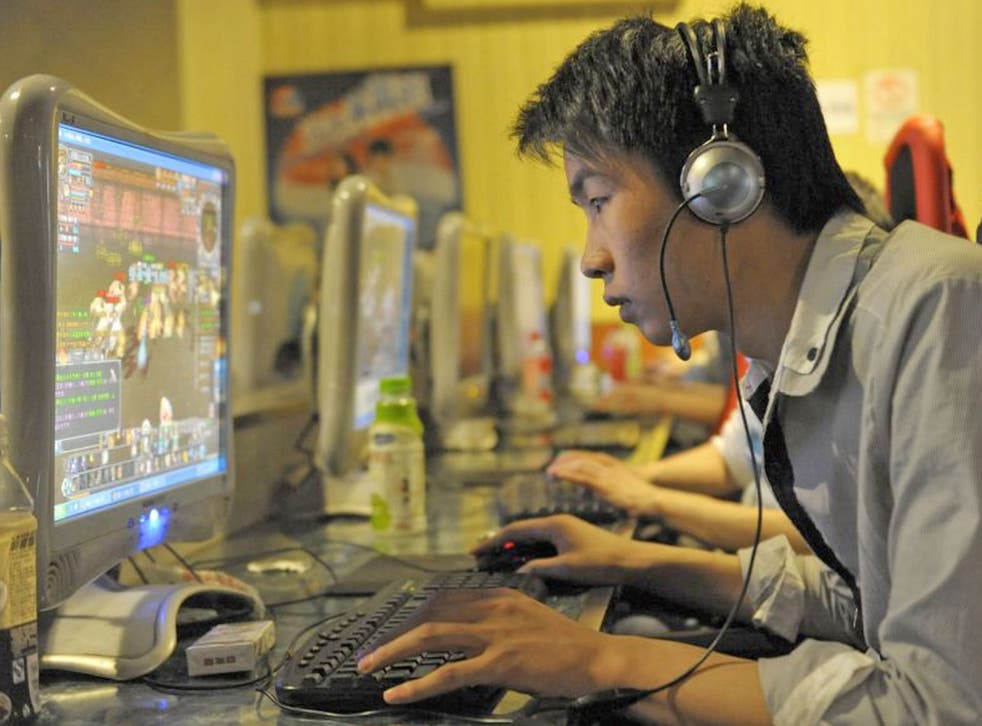 Wanted: Ten million Chinese students to 'civilize' the Internet
China is hiring 'good Chinese Netizens' to be nice about them online
Xu Yangjingjing
,
Simon Denyer
Friday 10 April 2015 14:56 Comments
China wants to recruit 10 million young people, mostly university students belonging to the Communist Party's youth wing, to "spread positive energy" on the Internet — in other words, to use social media to praise and defend the government.
Web users recently posted a document issued by the China Communist Youth League dated Feb. 13 that asks for no less than 20 percent of its members to be recruited as "cyber civilization volunteers", who would be expected to become "good Chinese Netizens" and promote the "voice of good youth."
China had nearly 650 million Internet users at the end of 2014, official figures show. Among them are millions of online commentators who post pro-government comments and attack those critical of the authorities. They are known as the 50-cent party, because they are supposedly paid 50 Chinese cents (also known as 5 mao, equivalent to 8U.S. cents) per post.
This latest scheme would significantly expand their numbers with a volunteer force. The students would be expected to post content online "to promote socialist core values," with each person asked to participate in a so-called "sunshine comments" campaign at least three times this year.
The Youth League also posted a series of cartoons Friday on its Weibo microblogging account describing the responsibilities of a young volunteer. One of the slides shows a young man holding a knight's helmet waving a sword at "uncivilized" comments.
As part of the campaign, young people are asked to declare their "devotion" to join the positive force. Volunteers are also asked to boycott, refute and report on any negative contents online, including comments that are "against socialist core values" or "unhelpful for ethnic unity." They also have to promise not to view any unhealthy web pages and not engage in the making and spreading of rumors.
The announcement was mocked by some Netizens, with one joking: "This is too much! You are not even going to pay 5 mao? Don't be so stingy!"
The document details the number of recruits each province and municipality has to fulfill. For instance, Beijing has to recruit 250,000 young volunteers in total, including 140,000 from colleges and universities.
Documents found on official websites and university websites show quotas broken down further by university and even department. In Guangdong province, for instance, Sun Yat-sen University is tasked with finding 9,000 volunteers, the most among 141 schools listed in the official document. The Shenzhen campus of Chinese University of Hong Kong also has to recruit 100 students.
Social media had become an important way for people in China to vent their frustrations with the government and even expose official wrongdoings. But in 2011, the Communist Party vowed to seize back "the commanding heights" of the Internet.
That crackdown on free speech online has sharply intensified since President Xi Jinping took over the reins of the party in late 2012.
In August 2013, authorities arrested Charles Xue, an American venture capitalist born in China, whose comments on social issues and criticism of the government and posts had won him millions of followers on the Sina Weibo microblogging service. Xue, who was charged with solicitation and participating in orgies, later confessed on China's state television and apologized for irresponsibly re-posting negative information without verification.
The following month, the government announced a crackdown on "online rumors," with new regulations issued that a citizen could be jailed if he or she posted false information and it was re-posted by others 500 times.
On Thursday, China Youth Net, a Web site belonging to the China Communist Youth League, published a commentary defending the recruitment policy.
The fact that some online opinion leaders "maliciously mocked the young volunteers" shows the "importance and difficulty of building cyber civilization," it said.
Young people, it added, should be courageous enough to speak up when "cyber order" is disrupted, and must not be silent in the face of all the noises and unhealthy tendencies online.
Copyright Washington Post
Register for free to continue reading
Registration is a free and easy way to support our truly independent journalism
By registering, you will also enjoy limited access to Premium articles, exclusive newsletters, commenting, and virtual events with our leading journalists
Already have an account? sign in
Join our new commenting forum
Join thought-provoking conversations, follow other Independent readers and see their replies