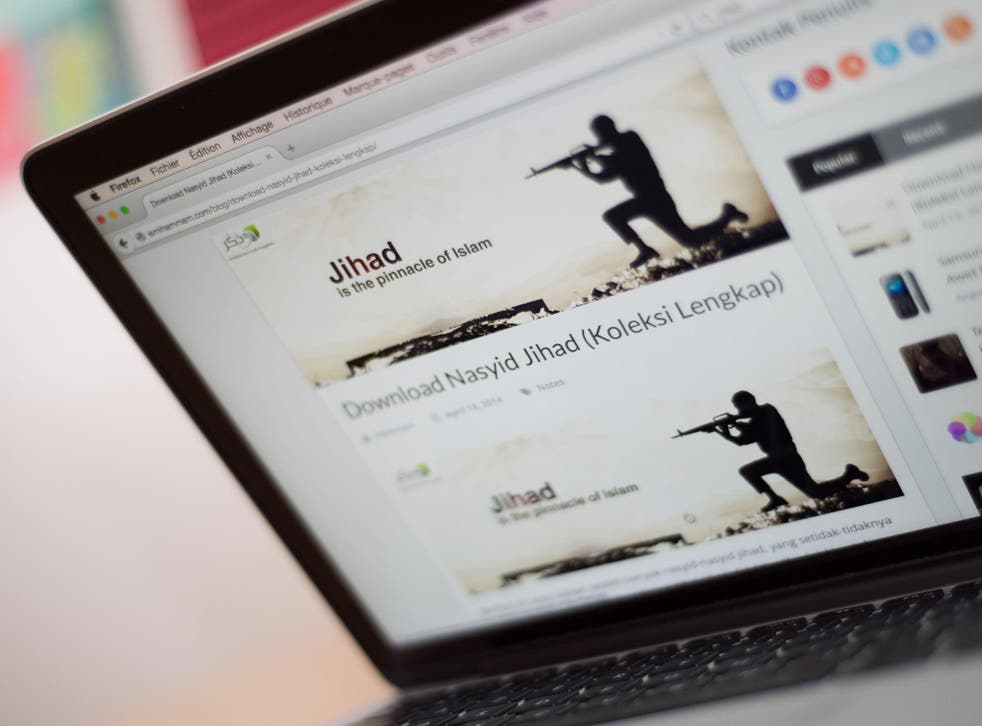 War with Isis: European police unit aims to stop militants' propaganda on social media
It will be tasked with shutting down accounts, 'identifying the ringleaders' and finding people who may be influenced by its ideology
A European police unit is being set up to stop Isis spreading propaganda on social media, according to a report.
It is thought there are up to 50,000 accounts linked to the extremist Islamist group with some 100,000 messages sent out on Twitter alone.
The new Europol unit will aim to shut down Isis accounts, "identify the ringleaders" and find people who may be influenced by its ideology and decide to travel to Syria and Iraq, where the movement controls huge swathes of territory, The Guardian reported.
Europol's director, Rob Wainwright, said: "Who is it reaching out to young people, in particular, by social media, to get them to come, in the first place?
"It's very difficult because of the dynamic nature of social media."
More than 700 British people are thought to have travelled to Syria and Iraq.
Europol will pass information about individuals behind some of the accounts to individual European countries.
The unit will also investigating how Isis gets funding.
Timeline: The emergence of Isis

Show all 40
"Where you follow the money trail, it helps find who they are, what they are doing and who their associates are," Mr Wainwright said.
Home Secretary, Theresa May, has spoken of the need for European countries to "work together" to defeat the Isis threat.
Speaking about the new unit, she said: "We have supported the European Union in setting up an internet-referral unit at Europol to address the increasing amount of terrorist and extremist propaganda available on the internet, and I am pleased to say the UK will be seconding a police officer to this unit."
Join our new commenting forum
Join thought-provoking conversations, follow other Independent readers and see their replies