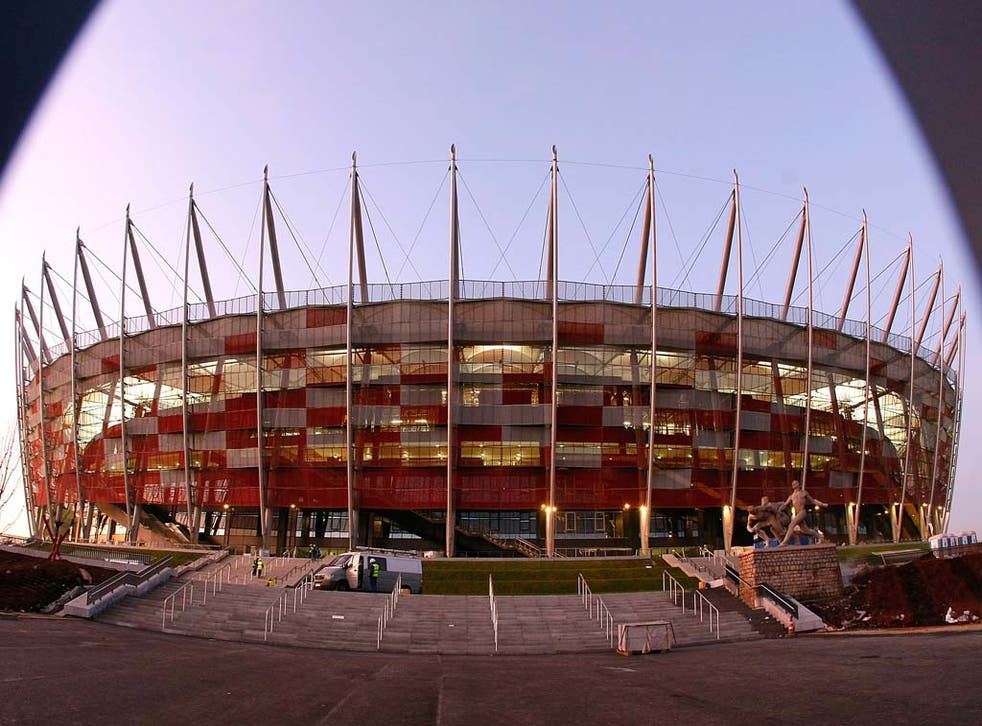 Warning for England fans over mobile bills for Euro 2012
England fans heading to Euro 2012 have been warned about the potential for high mobile phone bills because Ukraine is outside an EU-wide cap on call charges.
Fans travelling with smartphones could be opening bills mounting up to more than £5,500 if they are not careful about their usage, according to a study by price comparison website uSwitch.com.
Mobile phone networks have been forced to cap roaming charges within Eurozone countries at 35p per minute to make calls, 11p per minute to receive calls and 11p to send a standard text message, as well as a 50 euro cap on data, with these caps set to fall further from July 1.
But this is not the case for destinations outside the EU.
Based on average costs across the five major networks, using a mobile phone in Ukraine to make and receive just two five-minute phone calls per day, listen to a two-minute voicemail message and send five text messages and one photo message would run up a bill of £35 per day, according to uSwitch.
And with the cost of 1MB of mobile internet data in Ukraine costing an average of £6.10, a smartphone user could ring up a daily data bill of £228 with a modest amount of video streaming, emailing, browsing websites and using services like Skype to keep in touch, the website warned.
Altogether, fans could face a total daily phone bill of £262 for calls, texts and data usage.
Those fans visiting Ukraine for the nine days from June 11 when England play their pool matches could have to pay an extra £2,362 on top of their usual monthly phone bills.
And those who stay in Ukraine from the first pool match on June 11 until the final on July 1 face a total bill of more than £5,500 - more than 11 times the cost of a ticket to the final in the best seats, which will set fans back £482, uSwitch said.
It recommended fans curb their mobile usage and take other steps such as buying a local SIM and using free Wi-Fi to avoid coming home to a huge bill.
USwitch.com technology expert Ernest Doku said: "Watching England might be priceless, but using your mobile phone abroad isn't. Footie fans have to think ahead as using their phones while following England could add more than £5,000 to what is likely to be an already expensive trip.
"The first thing England fans going to Ukraine - or indeed anyone taking a holiday outside the EU - should do is talk to their network. They may be able to advise a bundle, or at least let you know the costs involved with using your phone abroad. Those using their phone can help to limit the damage by keeping data roaming switched off as much as possible.
"At the moment, O2 and Vodafone are the only networks that place an automatic cap on data usage worldwide for pay monthly customers and O2, Orange and Vodafone all send text alerts so customers can keep track of their data spend.
"T-Mobile has told us it plans to introduce a new system to prevent customers from running up unexpected data bills abroad and hopefully this will be in place before Euro 2012 kicks off.
"When it comes to calls and text messages, the best way to keep costs down to an absolute minimum is to buy a local SIM card, put it in your phone and top it up. Those mobile users wanting to go online should be on the ball and use free Wi-Fi to help keep a lid on costs."
PA
Join our new commenting forum
Join thought-provoking conversations, follow other Independent readers and see their replies